Cyber threats are everywhere worldwide, but let's buckle up as WordPress Security Plugins have your back. With the right plugin, you can shield it from the ever-evolving tactics of malicious hackers.
This blog is the perfect guide for knowing about WordPress security plugins and why your store needs one. Most importantly, take advantage of the ten best WordPress security plugins and learn how to choose the best plugin for your store.
But we won't stop at just listing the plugins; we will take a deep dive into their features, functionalities, and benefits. Our in-depth analysis will help you understand how each plugin works, enabling you to make an informed decision about which ones align with your unique security requirements.
By the end of this blog, you will have the right combination of security plugins. So, stay ahead of the game, protect your online assets, and ensure the safety of your visitors. It's time to dive into the world of WordPress security plugins and embark on a journey toward ultimate protection. Let's get started!
Maximize loyalty and improve customer experience by implementing loyalty programs with WPLoyalty.
What are WordPress security plugins?
WordPress security plugins are tools or software extensions designed to enhance the security of a WordPress website with various useful features. The features and functionalities protect your website from threats, vulnerabilities, and attacks.
Security plugins can scan your WordPress files and databases for known malware or suspicious code. They can also identify and alert you about malicious files or code injections. Some security plugins implement a firewall to monitor and filter incoming traffic to your website. They can block suspicious IP addresses or prevent unauthorized access attempts.
Security plugins can help protect your WordPress site from brute force attacks, where hackers attempt to guess your login credentials by trying various username and password combinations. These plugins can limit the number of login attempts or implement CAPTCHA verification.
Why Use a WordPress Security Plugin?
Using a WordPress security plugin is essential for maintaining the security and integrity of your WordPress website. Here are some key reasons why you should consider using a WordPress security plugin:
Malware Detection and Removal
The best security plugin for WordPress helps detect and remove malware from your website. They scan your files and database for known malicious code, suspicious patterns, and potential vulnerabilities. Regular scans can identify and eliminate malware, secure your WordPress site, and protect visitors from potential harm.
Firewall Protection
Security plugins often include a firewall feature that acts as a barrier between your website and potential threats. It can filter incoming traffic and block malicious requests, brute-force attacks, and suspicious IP addresses. This adds an extra layer of protection and helps prevent unauthorized access to your website.
Login Security
Hackers commonly gain access to WordPress sites through brute-force attacks on the login page. A security plugin can strengthen your login security by implementing two-factor authentication, CAPTCHA verification, and limiting login attempts. These features help prevent unauthorized login attempts and protect your site from being compromised.
Vulnerability Scanning
WordPress security plugins often perform vulnerability scanning to identify weaknesses in your website's software, themes, and plugins. They can notify you of outdated versions with security vulnerabilities and recommend updating them. By staying updated with the latest software versions, you reduce the risk of exploitation by known security vulnerabilities.
Website Hardening
Security plugins can assist in hardening your WordPress installation by implementing best practices. They can help you configure secure file permissions and disable editing in the WordPress dashboard. Also, it hides sensitive information such as plugins and theme details. Additionally, security plugins secure your database by adding encryption and protection against SQL injection attacks.
Scheduled Backups
Some WordPress security plugins also provide backup functionality, allowing you to schedule regular backups of your website's files and database. Backups are crucial for disaster recovery and can help restore your website to a previously working state in case of a security incident, accidental data loss, or website malfunction.
Best WordPress Security Plugins to Protect Your Site
Using the best WordPress security plugins is an amazing way to protect your site. With the right plugin, you can keep your WordPress core, themes, and plugins up to date and follow other best security practices to ensure overall site security.
Let's dive into the best security plugin for WordPress and learn more about its features and benefits.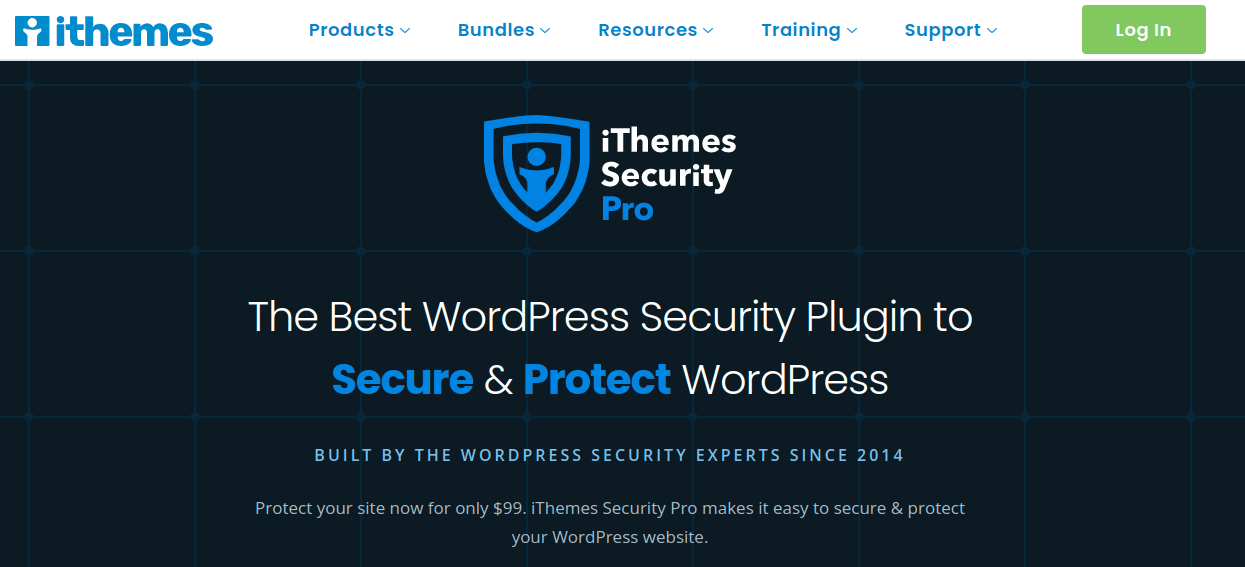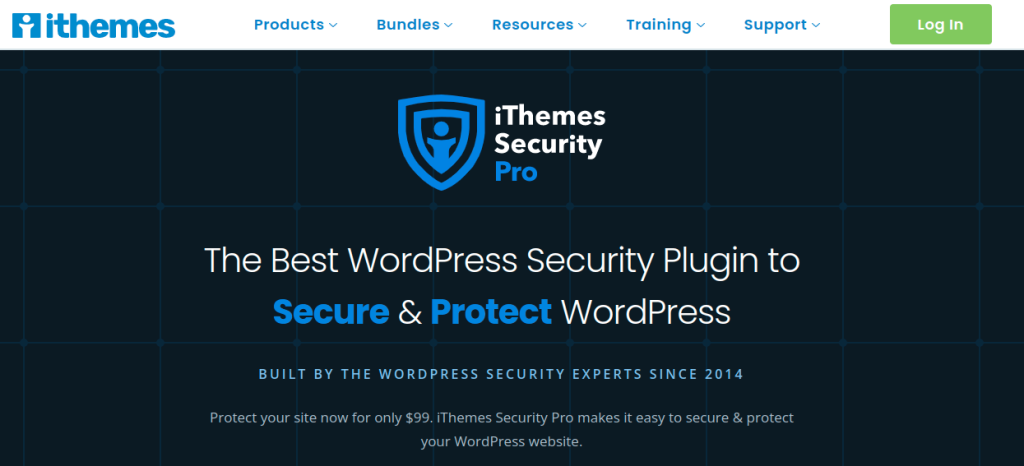 iThemes Security is one of the best WordPress security plugins that allows you to secure and protect your site effectively. The security plugin aims to protect and secure your website from automated attacks. iThemes Security Pro keeps track of important safety occurrences on your website. This allows you to act quickly to keep out unwanted activities and keep your site secure.
The iThemes Security Pro plugin adds multiple levels of user security features, such as two-factor authentication, passwordless logins, and password requirements. The iThemes Security Pro Site Scanner detects and warns you of unsafe applications installed on your site.
Key Features:
Check your website for known vulnerabilities, and if found one, promptly apply a fix to the affected software.
The reCAPTCHA tool safeguards your website from malicious bots.
It locks out users automatically, bans user agents and IP addresses, applies version upgrades, and more.
The Site Scanner searches for new vulnerability disclosures.
It checks the status of your Google blocklist and notifies you if Google has discovered malware on your website.
Get an email notification when the plugin detects known vulnerabilities.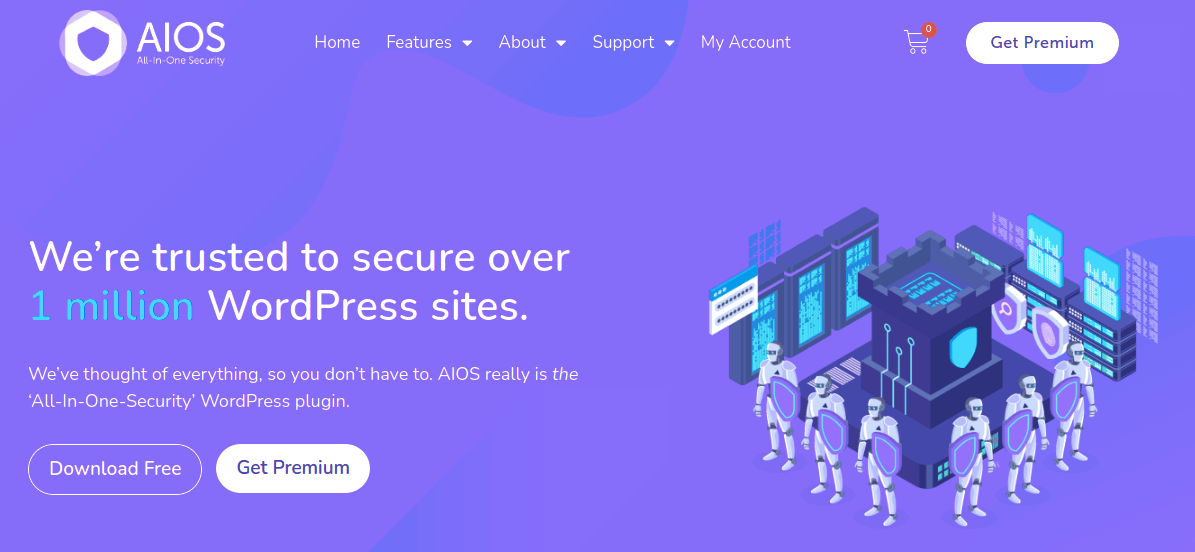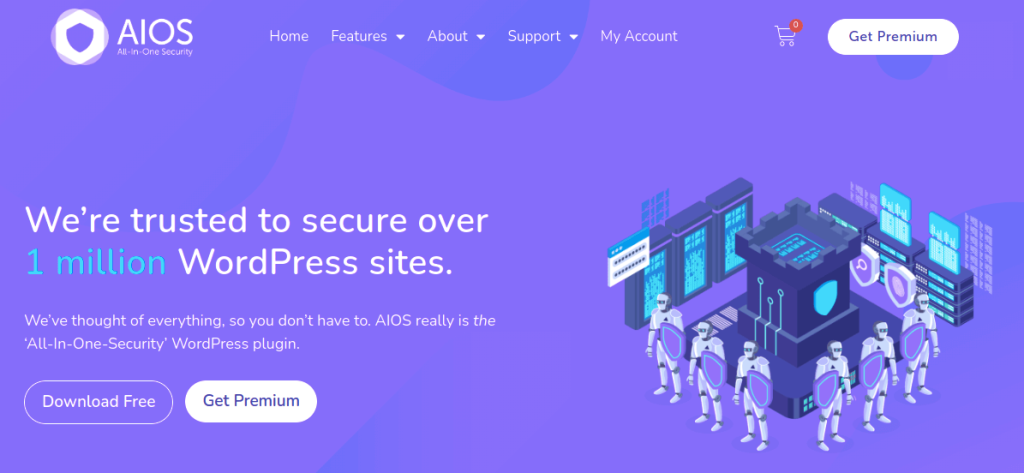 AIOS is the all-in-one security WordPress plugin that is the most comprehensive and has tons of valuable features. AIOS plugin is easy to use and requires no complex coding to set up the process. It gives your site the complete protection it needs with the latest security practices.
With an effective AIOS security feature, you can protect your site from hackers who use automated code to attack. With the AIOS plugin, you can restrict users who log in using invalid usernames. With these amazing features, you can build customer trust and keep up the best for your store.
Key Features:
View a list of all locked-out users and unlock them with a single click.
Contains a lot of information about your WordPress website's visitors.
View activities by username, IP address, date and time of login, and logout.
You can force logouts to all users after a specified period.
Allows site owners to disable TFA for some user roles while making it compulsory for others.
Prevent external users and bots from accessing user data via the author permalink.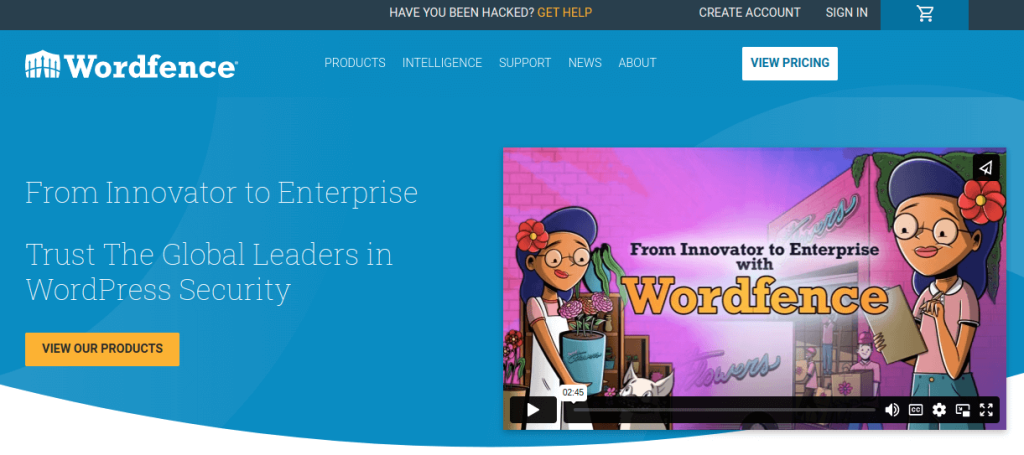 Wordfence is another best WordPress security plugin that gives you security control of your site with brute force protection. The plugin also blocks automated attacks and IP access control using the reCAPTCHA feature. Additionally, the plugin comes with free templates based on security configuration management and centralized security events.
Wordfence provides strong 2FA to users and admins using specific open standards. Most importantly, Wordfence has the world's largest WordPress-specific malware database. Using this data, the plugin creates malware signatures to prevent hacking attempts, identify malicious behavior, and provide strong protection for your WordPress site.
Key Features:
Detects and prevents malicious traffic.
Block attacks against WordPress plugin vulnerabilities.
Unlike cloud alternatives, the plugin doesn't breach encryption and does not leak data.
The security scanner with Wordfence free alerts you when your site uses insecure or outdated plugins, themes, or core files.
The Wordfence scanner also looks for viruses, malicious URLs, backdoors, and SEO spam in file contents.
Allows you to manage and monitor the security of several websites for free.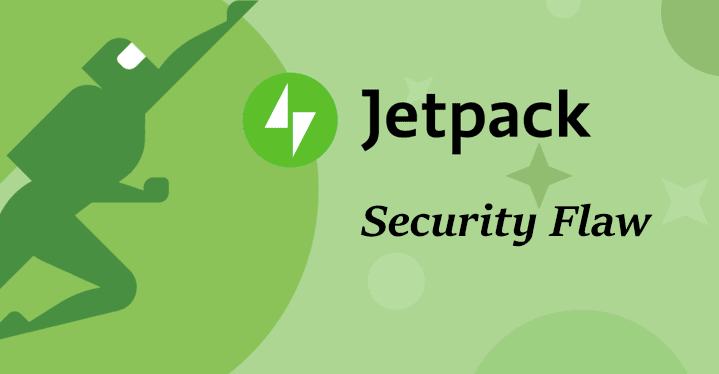 Jetpack security plugin is a popular WordPress security plugin that is an easy-to-use, all-encompassing site security that allows you to focus on your business. The plugin has real-time backups, enabling you to restore with VaultPress Backup in a single click. Additionally, Jetpack scan has one-click fixes and automated malware scanning.
Jetpack's performance features to speed up your site while also increasing SEO and providing a better user experience. Jetpack's plugin helps you attract new visitors, convert leads into customers, and convert customers into advocates. Jetpack allows you to use the activity log and determine which action (or person) broke your site.
Key Features:
Receive an instant email notification about your problem and fix it quickly.
With a web application firewall (WAF), you can stay one step ahead of security threats.
Malware scanning is automated with a single click.
You can evaluate WordPress security scan findings in one place, correct issues, and restore backups.
Using Akismet, you can automatically remove spam from comments and forms.
Automatically prevent hacking attempts from millions of known malicious attackers.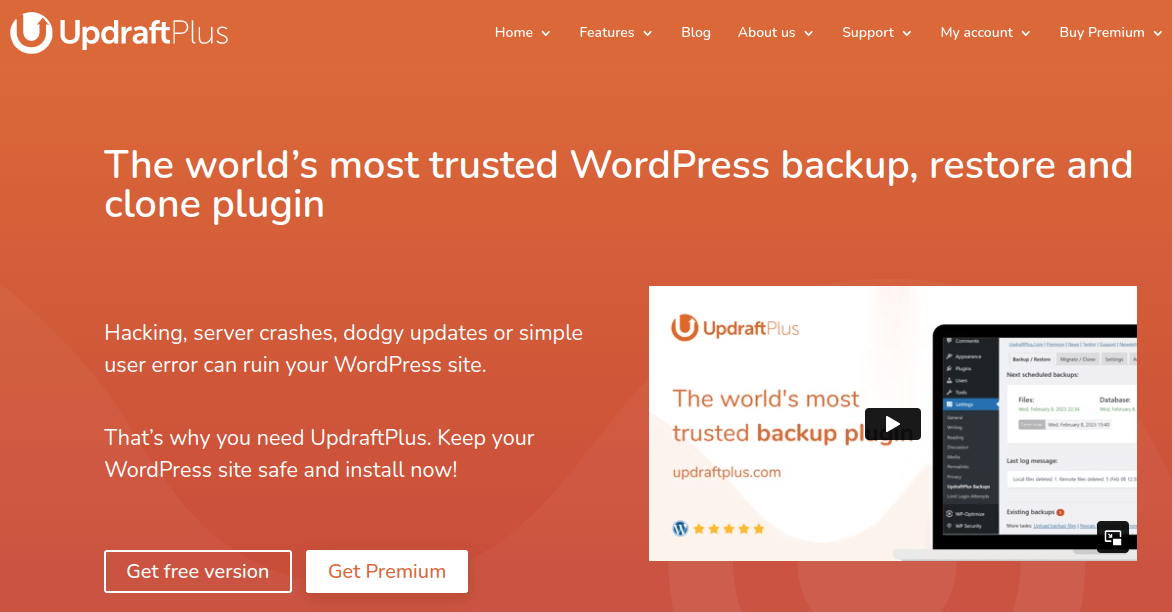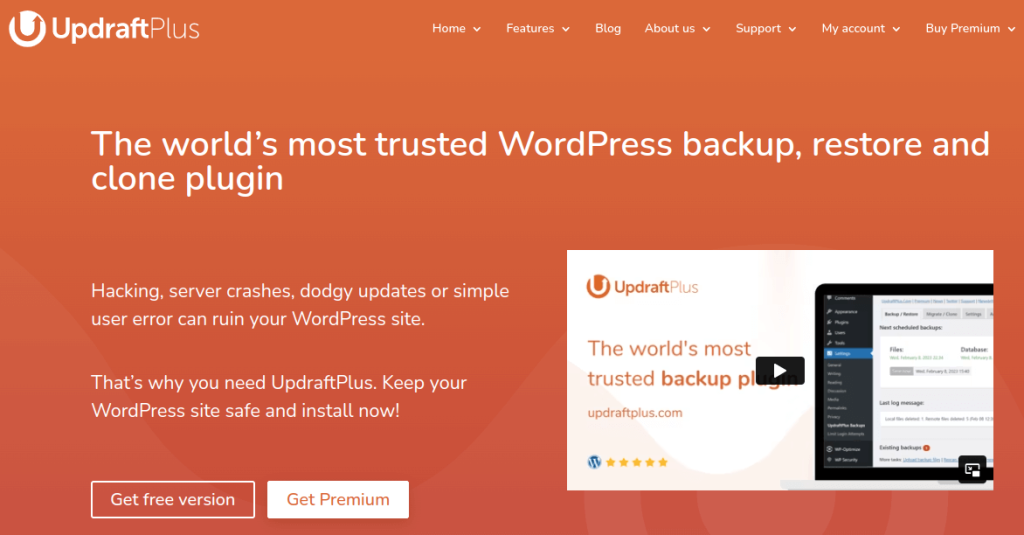 Updraft is one of the amazing WordPress Backup Plugins that allows you to restore and backup in a simple click and with an easy-to-use interface. The UpdraftPlus plugin has been tested in more scenarios, used on more servers, and received higher ratings than competitors.
UpdraftPlus is a comprehensive backup and restoration plugin with more features and advanced tools. The plugin manually or automatically allows you to back up your WordPress files, databases, and themes. You can also schedule backups every 2, 4, 8, or 12 hours, daily, weekly, fortnightly, or monthly.
Key Features:
Backups are restored immediately from the WordPress control panel.
Migrator directly clones your WordPress site and transfers it to a different domain or server.
It enables you to back up changes to the files made to your WordPress site since the last backup.
Backs up your WordPress website automatically before any plugin, theme, or core upgrades.
Securely back up WordPress multisite or networks.
Set specific times for creating, retaining, and deleting WP backups.
Encrypt sensitive databases (for example, customer data or passwords).
WPLoyalty – One of the best WordPress plugins to improve customer retention and customer loyalty.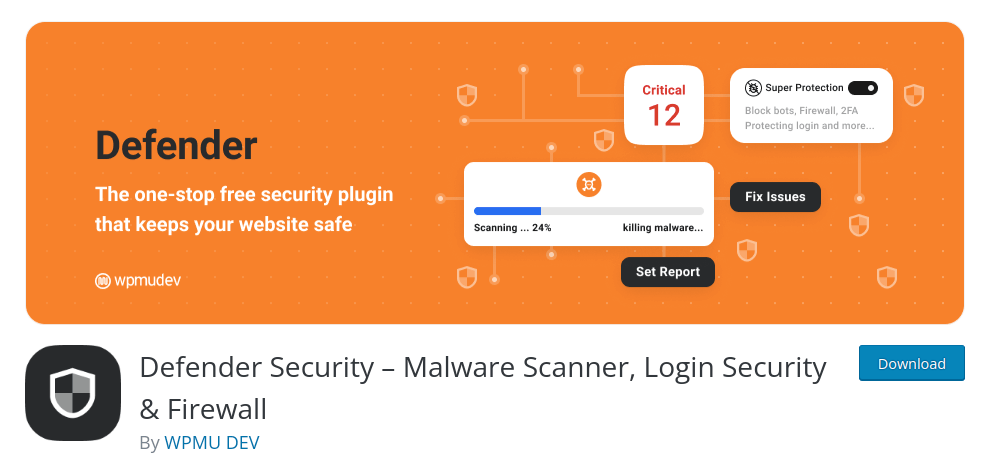 Defender is another best WordPress security plugin; all required is a few clicks to install. You can easily restrict the force login attacks and other hacks with this Defender security plugin. Add two-factor authentication (2FA) security to protect your website from suspicious logins.
Defender plugin has simple security settings for you to access and manage. Efficiently, you can enable extra layers of security to protect your site. Similarly, you can also use the plugin to protect it from common attacks like XSS, code injection, and others.
Key Features:
Change the default login area of WordPress.
Examine the WordPress core files for modifications or unexpected changes.
Create your perfect Defender security configurations and export/import stored configurations to any other site.
Block users based on their location and nationality.
Examine the system for active security risks and viruses.
You can force specific users to reset their passwords
Prevent malicious bots and user agents from accessing your website.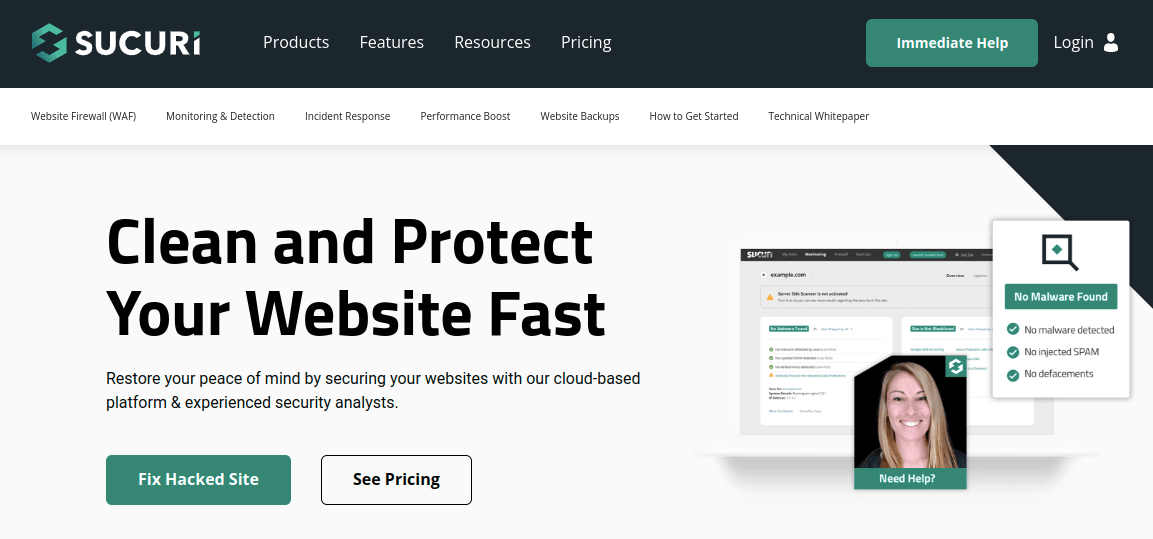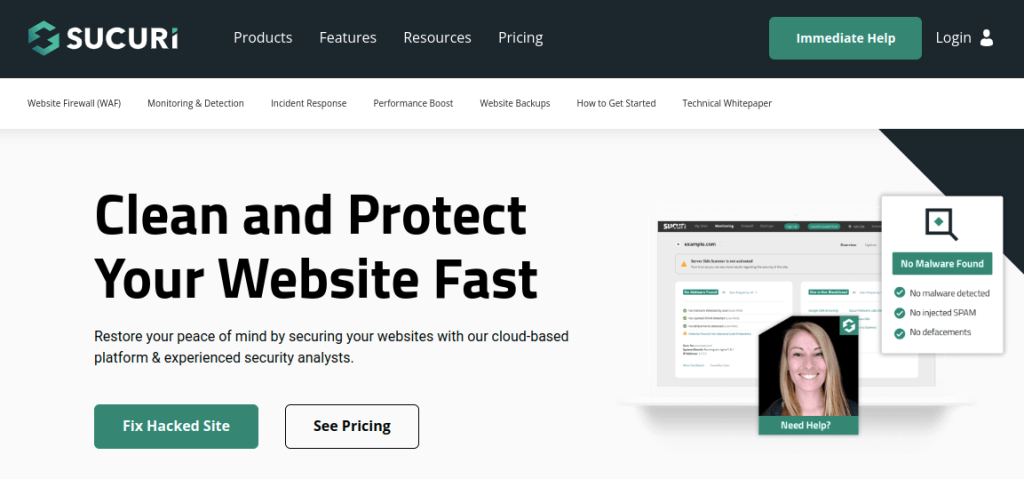 Sucuri is another popular WordPress security plugin and a one-stop solution to protect and monitor your website. The plugin's cloud-based technology and expert security analysts efficiently assist you in securing your websites.
The plugin accesses your site using FTP/SSH, cPanel, or hosting provider login credentials. This way, you can clear the website files and database locally to restore your website if it goes down. It also performs several scripts to learn about your website. If the plugin finds any unsafe software on your server, it will guide you through the steps necessary to safeguard your website.
Key Features:
Remove any malicious code from the file system and database of your website.
Make sure your website appears correctly in search engines.
By filtering dangerous traffic, a website firewall (WAF) eliminates attacks.
Repair any malware attack on your website and specialize in open-source content management systems.
Secure your PC to ensure the security of your website.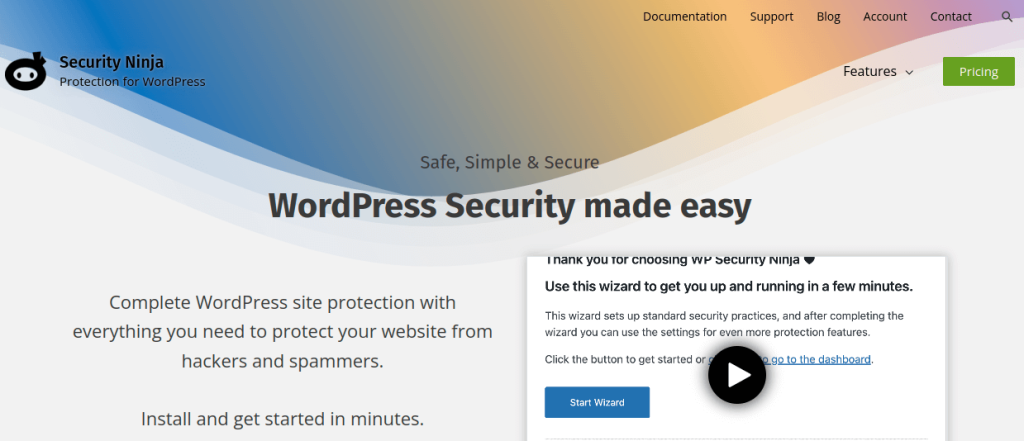 Security Ninja is one amazing WordPress security plugin to protect your site entirely from spammers and hackers. It all just takes a few minutes to install and activate the plugin. The plugin allows you to easily and automatically block dangerous and suspicious visitors to your site.
Security Ninja provides free vulnerability scanning for your WordPress site. This feature notifies you if a plugin you're using has a known issue that enables hackers to attack your website. Additionally, the plugin scans to look out for any dangerous code on the site.
Key Features:
A list of known malicious IPs is updated twice daily – preventing harmful bots and spammers from accessing your site.
Use scheduled scans to get alerted when something changes on your website.
Monitor, track, and log over 50 occurrences on the site in great detail.
You can protect your website from unwanted visitors by blocking visitors from countries you do not wish to access your website.
Ensure that your core WordPress files are not infected or refreshed.
Prevent multiple attempts to log in with incorrect passwords or unknown usernames.
Save time by using the import/export tool.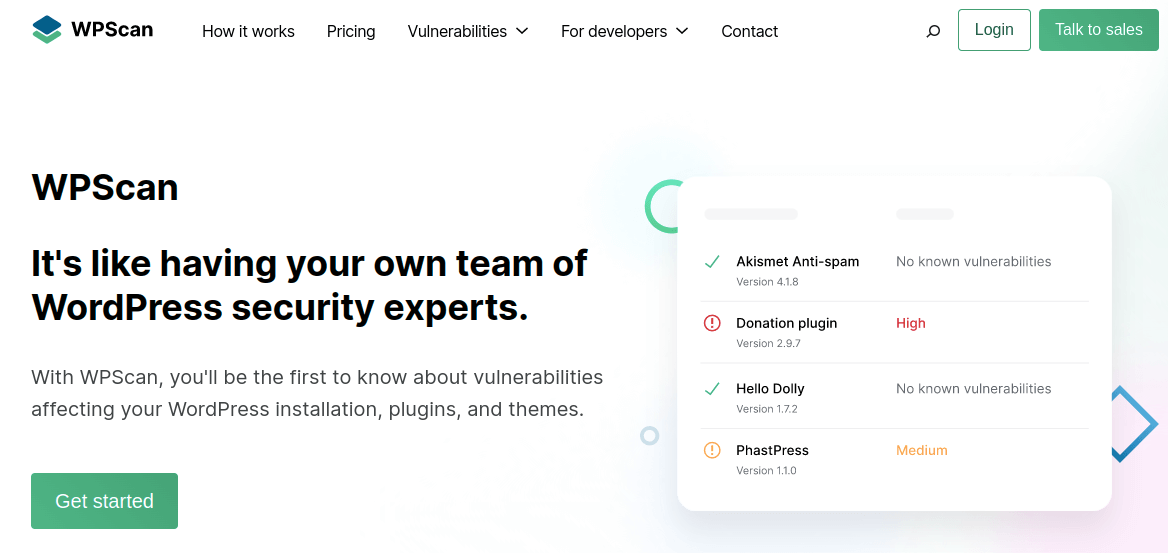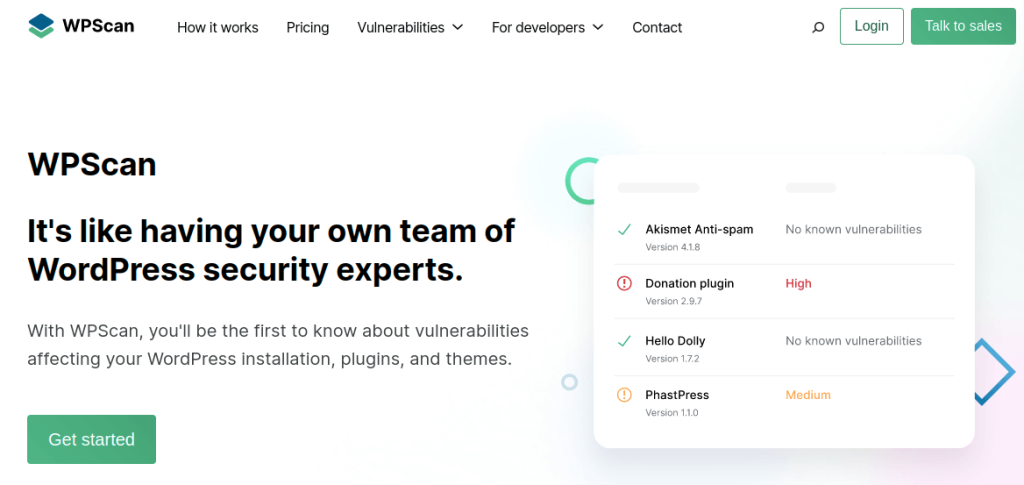 WPScan is a powerful WordPress security plugin that can help you keep your website safe from known vulnerabilities. It can scan for vulnerabilities in WordPress core, plugins, and themes. Additionally, it also checks for other security issues, such as weak passwords, insecure file permissions, and exposed debug information.
WPScan is a powerful tool that can help keep your WordPress website secure. You can configure WPScan to scan your website on a regular basis WPScan can help you identify and repair security flaws in your WordPress website, which helps keep your website safe from hackers.
Key Features:
Scan for known WordPress vulnerabilities, plugin risks, and theme issues.
Keep your website safe by performing additional security tests, such as checking for weak passwords, unsafe file permissions, and exposed debug information.
Displays an icon on the Admin Toolbar with the total number of security vulnerabilities discovered.
Stay up-to-date on the latest security threats by getting an email notification when you find a threat.
Set it up to scan your website on a regular basis.
Constantly scan the website for new vulnerabilities.


MalCare is a WordPress security plugin that protects against malware, brute force assaults, and other security risks. It is simple to use and requires no technical skills to set up or maintain. MalCare monitors your website for malware daily and notifies you if there is any threat. MalCare can clear up malware problems automatically, even if they're extremely dangerous.
MalCare can protect your website from bots that harm your site and SEO. Also, they block these damages automatically when they find a threat. Its real-time Web Application Firewall (WAF) safeguards your website from even the most skilled hackers.
Key Features:
Protects your site from brute force assaults and attempts to crack your admin credentials with advanced algorithms.
Receive a notification when your site is hacked and swiftly resolve the problem before it causes severe harm.
Keep track of every modification that occurs on your website.
Keep backups of your website in a secure location.
You may restore your website anytime, even after a ransomware attack.
Remove all malware by clicking the Clean-site Now button.
Improve your website performance and increase your sales & revenue using WPLoyalty Rewards plugin.
What is the Best Security Plugin for WordPress?
There are several popular security plugins available for WordPress that can help enhance the security of your website. It's important to note that the effectiveness of a security plugin can vary depending on your specific needs and configuration.
Therefore, we recommend evaluating each plugin's features, user reviews, and compatibility with your WordPress version before deciding. Additionally, implementing other security best practices like keeping your WordPress installation and plugins up to date, using strong passwords, and regularly backing up your website is essential for overall safety.
Along with the security plugin for WordPress, you can install a loyalty plugin like WPLoyalty for your store. WPLoyalty allows you to effectively run a customer loyalty program for your customers and reward them for every action they perform at your store. You can reward customers with points, exciting discounts, free products, and free shipping. With WPLoyalty, you can easily increase customer loyalty, sales, and revenue.
Use WPLoyalty and reward customers for every purchase. Increase your store's sales and revenue.
Best Practices for Keeping Your WordPress Site Secure
Securing your WordPress site is crucial to protect it from potential vulnerabilities and attacks. Remember, implementing these best practices will significantly enhance the security of your WordPress site and minimize the risk of possible attacks.
Keep WordPress Updated
Use Strong Login Credentials
Monitor Site Activity
Use Two-Factor Authentication (2FA)
Install Security Plugins
Regularly Backup Your Site
Use Secure Web Hosting
Implement SSL Certificate
Disable File Editing
Remove Unused Themes and Plugins
Conclusion
Safeguarding your WordPress site is of paramount importance in today's digital landscape. With the ever-increasing threat of cyber-attacks and data breaches, investing in the best WordPress security plugins is necessary, not an option.
In this blog post, we explored the ten best WordPress security plugins that can provide comprehensive protection for your site. It's not enough to install a security plugin and forget about it. Regularly updating your plugins, themes, and WordPress core, implementing strong passwords, and staying informed about the latest security practices are vital to maintaining a secure website.
So, don't wait any longer. Today, fortify your WordPress site with one of these best WordPress security plugins. Your website's security is too important to leave to chance. Invest in the right tools, stay vigilant, and keep your online presence safe and secure.
Learn more about the 10 Best WordPress Form Plugins For Effective Lead Generation, 5 Best WooCommerce Rewards Plugins To Drive More Sales, and 5 Best Loyalty Plugins For WordPress.
How do security plugins work?
Security plugins implement a range of security measures to safeguard a WordPress website. They typically perform tasks such as:
1. Malware scanning
2. Firewall protection
3. Brute force attack prevention
4. Vulnerability scanning
5. Login security
6. Website hardening
What are some best practices for securing a WordPress website?
To enhance the security of a WordPress website, consider following these best practices:
1. Keep WordPress updated
2. Use strong login credentials
3. Install reputable security plugins
4. Limit plugin and theme usage
5. Secure file permissions
6. Use a secure hosting provider
7. Backup regularly
Why is WordPress security important for website owners?
WordPress security is crucial for website owners as it protects data, Maintains reputation, ensures availability, avoids legal consequences, and prevents malware distribution.
What are the potential risks WordPress security neglects?
While WordPress security measures are essential, they can address some potential risks. Some risks that WordPress security neglects include Human error and Zero-day vulnerabilities.