As an eCommerce business owner, you know that attracting and retaining customers is crucial for growth, but sometimes it can be challenging to know where to start. That's why we've compiled this list of 12 winning customer acquisition examples that cover a range of brands and strategies to help you find the perfect approach for your business.
We'll take you through real-world acquisition strategy examples of brands that have used innovative and creative approaches to attract new customers and build lasting relationships. From rewards programs to referral campaigns, these brands have proven that thinking outside the box can lead to big results and increase customer acquisition.
So, whether you're a startup looking to gain your first customers or an established brand looking to take your customer acquisition efforts to the next level, these 12 examples can inspire and guide you toward success.
Are you ready to discover the best customer acquisition examples? Let's get started!
Implement rewards programs at your store and attract customers easily using WPLoyalty.
What is Customer Acquisition?
Customer acquisition is the process of attracting new customers to a business and converting them into paying customers. It involves identifying your target audience, reaching out to them, and encouraging them to purchase from your store.
The ultimate goal of customer acquisition is to increase a business's revenue by expanding its customer base. It is an essential aspect of any business's growth and success, as without new customers, a business cannot sustain its operations and compete in the market.
Why is Customer Acquisition Important?
Customer acquisition has become more important than ever before. It is the process of gaining new customers and transforming them into loyal advocates of a brand. But why is it so crucial for businesses to focus on acquiring new customers?
One of the most significant reasons why customer acquisition is vital is that it drives revenue growth. Without new customers, businesses can stagnate and fail to reach their full potential. By attracting and converting new customers, companies can increase their sales and revenue streams, leading to long-term growth and success.
Customer acquisition is also essential for building brand awareness and expanding a company's reach. By acquiring new customers, businesses can increase their visibility and credibility in the market. This helps to establish a strong brand presence and sets the foundation for future growth.
Customer acquisition is also critical for building long-term customer relationships. It's not just about acquiring new customers; it's about keeping them satisfied and engaged over the long term. Providing exceptional customer service and support is critical to building long-term customer loyalty and advocacy. This helps to create a strong customer base that can provide a steady revenue stream for years to come.
Finally, satisfied customers can become powerful advocates for a brand. By acquiring new customers, businesses can tap into this network and leverage word-of-mouth advertising to attract even more customers. This kind of organic growth is a testament to a company's dedication to quality and customer satisfaction and can lead to exponential growth over time.
What are some of the Customer Acquisition Strategies?
Acquiring new customers is crucial for business growth, and there are many different strategies that companies can use to attract and convert new leads. In this blog, we will discuss some of the most effective customer acquisition strategies that businesses can use to drive growth and success.
Social Media Marketing
Social media platforms like Facebook, Instagram, Twitter, and LinkedIn provide a vast potential customer base that you can tap into. By using social media advertising and creating engaging content, you can attract new customers and build a strong brand community. You can also use social media to connect with your customers, provide customer support, and showcase your products and services.
Email Marketing
Email marketing involves sending targeted emails to potential customers to convert them into paying customers. Creating personalized email campaigns with valuable content and offers can build a relationship with your subscribers and drive sales. You can also use email marketing to segment your audience and send specific messages to different customer groups.
Referral Marketing
Referral marketing encourages existing customers to refer their friends and family to your online store. By offering incentives like discounts or free products, you can turn your loyal customers into brand advocates who help you acquire new customers. Referral marketing is an effective way to leverage your existing customer base and build a strong community of brand advocates.
Influencer Marketing
Influencer marketing involves partnering with social media influencers to promote your products and services to your followers. By leveraging their influence, you can reach a new audience and build credibility with potential customers. You can also use influencer marketing to create engaging content and showcase your products in a new and exciting way.
Content Marketing
Content marketing involves creating valuable and engaging content like blog posts, videos, and infographics that attract potential customers and build a loyal following. By creating high-quality content that addresses your customer's pain points and provides solutions, you can establish your brand as an authority in your industry and drive traffic to your online store.
Search Engine Optimization (SEO)
SEO involves optimizing a website to achieve better rankings in Search Engine Results Pages(SERPs). By using relevant keywords, building quality backlinks, and optimizing on-page elements, businesses can improve their search engine rankings and attract more organic traffic to their website.
Pay-per-click (PPC) Advertising
PPC advertising is a popular way for businesses to get their products or services in front of potential customers. With PPC advertising, businesses only pay when a user clicks on their ad, making it a cost-effective way to generate leads.
Use WPLoyalty and reward customers for following you on social media.
12 Winning Customer Acquisition Examples
The customer acquisition examples below offer unique value propositions, leveraging viral marketing tactics and creating referral programs incentivizing existing customers to refer their friends. Let's dive into the real world of acquisition marketing examples!
Sephora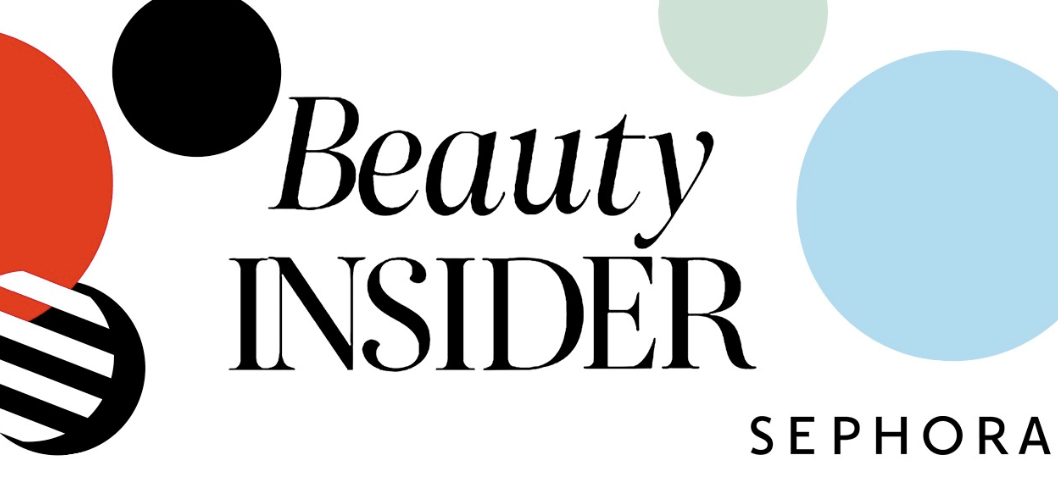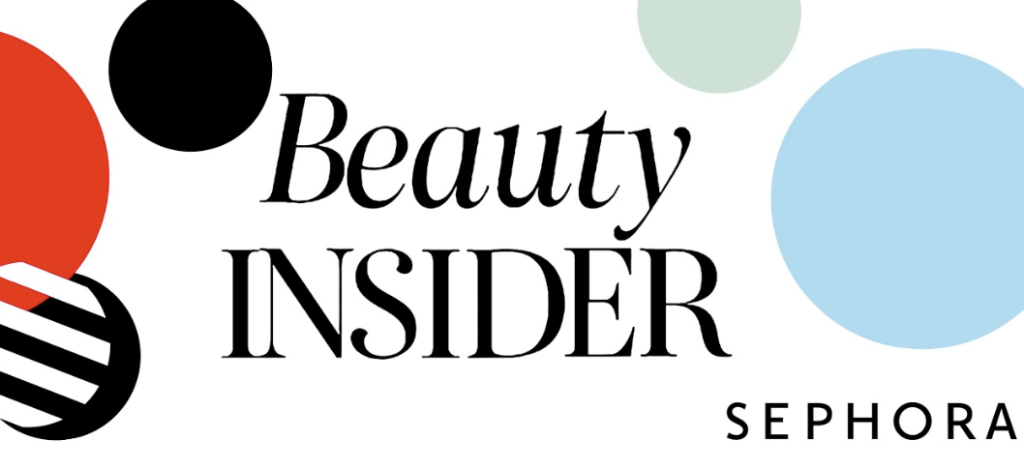 The Beauty Insider program has three tiers: Insider, VIB (Very Important Beauty Insider), and Rouge. Customers can join the program for free and start at the Insider level, which provides access to Sephora's rewards bazaar, where members can redeem points for free beauty products. Members earn one point for every dollar spent and can redeem them for a variety of rewards, including exclusive products, discounts, and services.
Customers who spend at least $350 in a year at Sephora will qualify for the VIB level, which provides additional benefits such as early access to new products, free shipping on orders over $35, and exclusive offers. Those who spend $1,000 or more in a year will reach the Rouge level, which offers even more perks, such as free custom makeovers, free two-day shipping on all orders, and invitations to exclusive events.
The Beauty Insider program also offers members personalized product recommendations, access to limited-edition products, and a birthday gift. Sephora uses members' purchase history and preferences to curate personalized product suggestions and recommendations to help customers find the right products for their needs.
ASOS
As a member of the ASOS A-LIST Loyalty program, customers can earn points for every purchase they make on the ASOS website. These points can then be redeemed for various rewards, such as discounts on future purchases, early access to sales, and exclusive offers.
The loyalty program consists of different tiers, including Level 1, Level 2, and Level 3, with each level offering increasing benefits and rewards. Customers can progress to higher levels by earning more points through their purchases. For example, Level 1 members need to earn a certain number of points to move up to Level 2, and so on.
To join the ASOS A-LIST Loyalty program, customers can sign up on the ASOS website and create an account. Once registered, they will automatically start earning points on their purchases, and their membership level will be determined by their points accumulation.
Harry's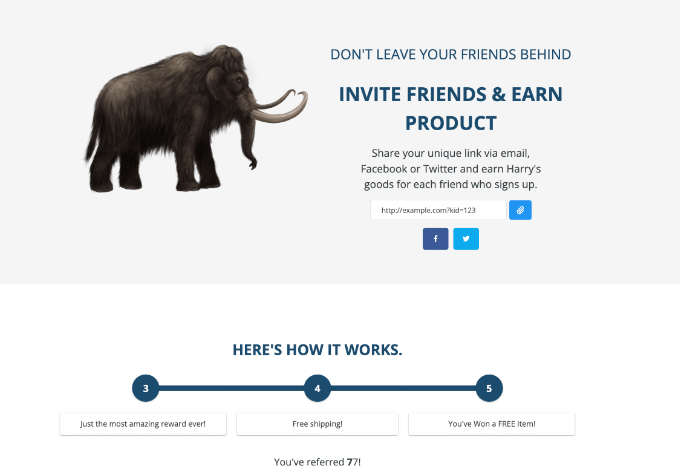 Harry's men's grooming brand sells shaving products and personal care items. Harry's offers a subscription-based model for their customers, which allows customers to get exciting rewards and offers for every purchase. They reward customers for making repeat purchases and provide early access to new products.
Harry's referral program rewards customers for referring their friends and family to the store. It is one of the fantastic strategies Harry uses to acquire customers cost-effectively. Customers can share unique link via social media and earn Harry's goods for each friend sign up.
Blue Apron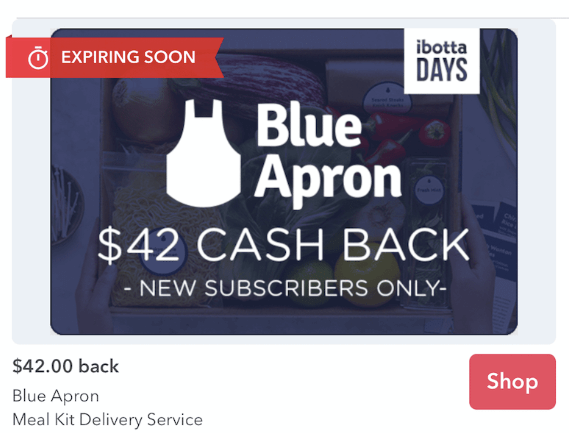 Blue Apron is one of the best meal kit delivery services providing customers with pre-portioned ingredients and cooking recipes at home. Blue Apron offers new customers free trials, allowing them to try out the service before committing to a subscription.
Blue Apron's referral program rewards customers for referring their friends and family to the service. They provide rewards to existing customers to spread the word about Blue Apron and help to drive new customer acquisitions.
Blue Apron sends a pop up notification to the visitors who visit the site for the first time. They give $110 Off and free shipping on the first order. This encourages customers to make many purchases on their website.
Casper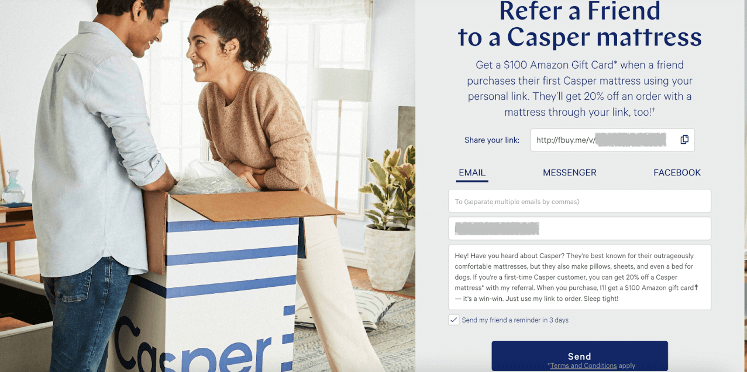 Casper is a popular mattress and bedding company that sells its products online and in retail stores. Casper uses various online marketing channels to reach their target audience, including search engine marketing, social media advertising, and display advertising.
Casper has a refer a friend program that encourages customers to refer their friends to the store. Customers get a $100 Amazon gift card when their friend purchases their first Casper mattress using their referral link. Also, the new customer gets $20 Off on their first purchase.
Also, Casper offers a 100-night free trial period for their mattresses, which allows customers to try out the product before committing to a purchase. It helps to lower the barrier to entry and encourages more people to give Casper a try.
Glossier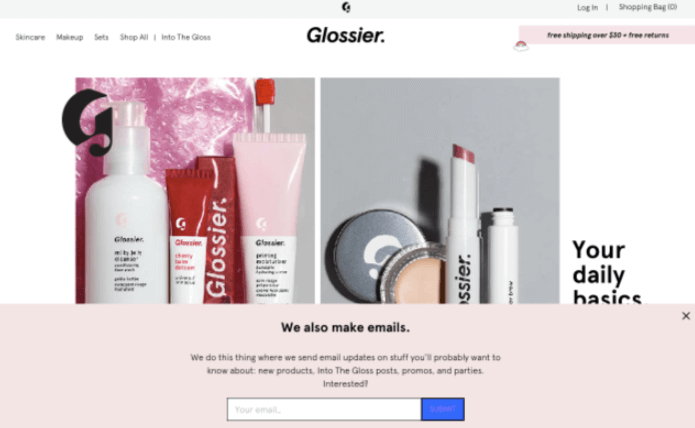 Glossier is an amazing beauty and skincare company that has gained a cult following through its innovative products and customer acquisition strategies. Glossier's website features customer reviews for each product, which helps build trust with its target audience.
Glossier also has a referral program that rewards users for referring friends, family, and colleagues to their brand. It encourages existing customers to spread the word about Glossier and helps to acquire new customers naturally.
WPLoyalty allows you to create a referral program that helps you acquire customers naturally.
Dollar Shave Club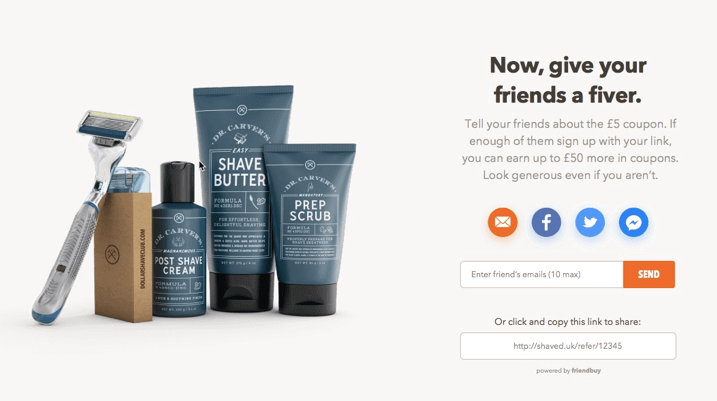 Dollar Shave Club entered the market with a disruptive pricing strategy, offering razors and other grooming products at a much lower price than established brands. They provide free shipping for the customers who subscribe to razor products. They also provide 15% Off for the customers who shop more products.
Dollar shave clubs also offer gifts to their customers on their special occasions. Customers who are club members get the chance to purchase products before any other customers. They offer customized products to their customers and give them an amazing shopping experience.
Zappos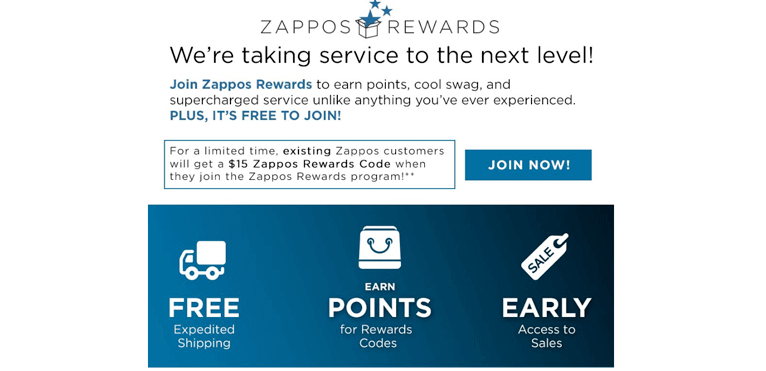 Zappos is another online shoe and clothing retailer known for its exceptional customer service and customer acquisition strategy. Zappos offers free shipping on all orders, a major customer selling point, which has helped build a loyal customer base and acquire customers.
Customers can join the rewards program for free and earn points for every purchase. Once customers earn enough points, they can redeem it for a discount on their next purchase. Also, existing customers get $15 Off once they join the Zappos rewards program.
Tile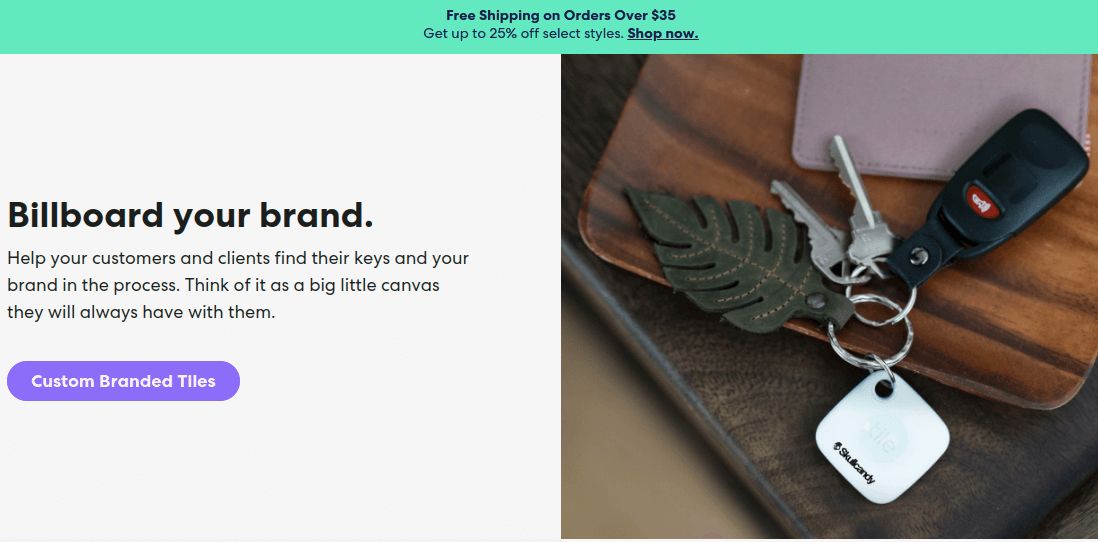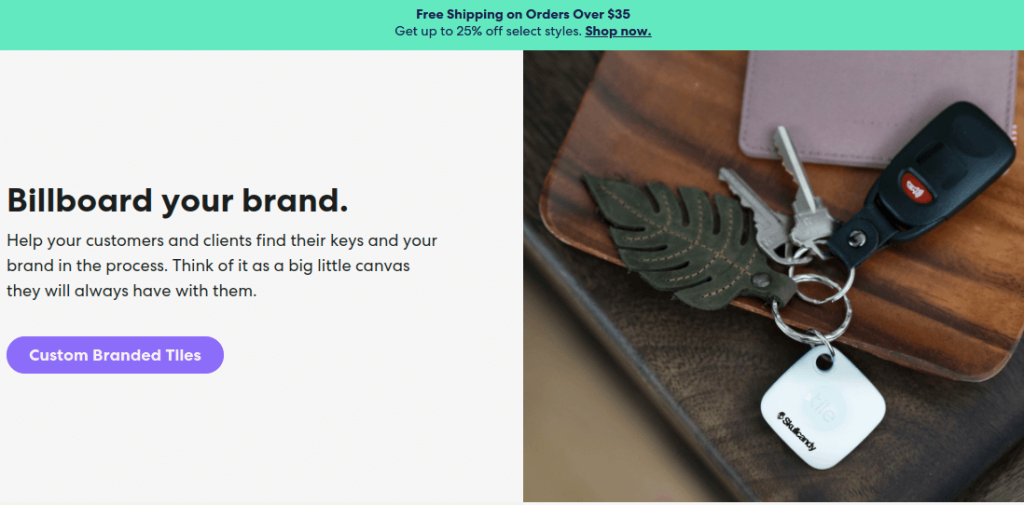 Tile is a brand that produces Bluetooth tracking devices that can be attached to items such as keys, wallets, and bags to help locate them if lost. Tile's referral program rewards existing customers with a discount on their next purchase when they refer a friend. This has incentivized customers to refer their friends and family, leading to new customer acquisition.
Tile offers free shipping on orders above $35 and they offer $25 Off on most of the products. This encourages customers to continue purchasing more of their products.
Warby Parker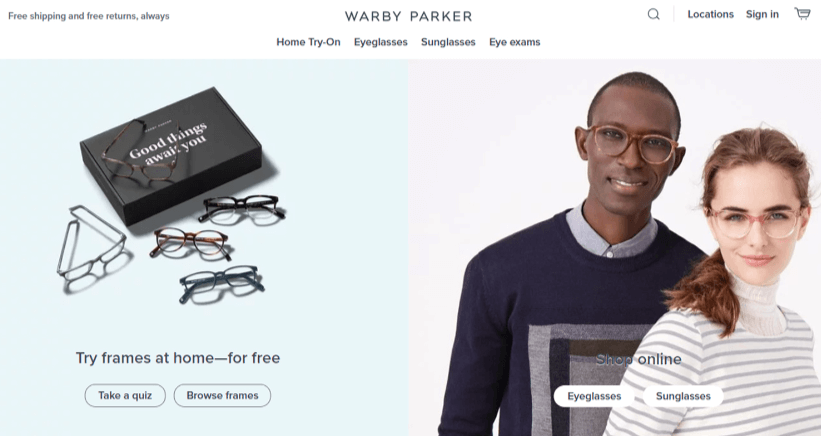 Warby Parker is the best online eyewear retailer brand that sells prescription glasses and sunglasses. Warby Parker allows customers to try on up to five frames at home for free before purchasing. They offer 15% Off when customers buy two or more pairs of prescription glasses. Also, for sunglasses customers do not require any promo code.
Warby Parker provide various offers:
Save $30 or even more when you grab two pairs of prescription eyeglasses with single-vision lenses.
You can save $44 or even more when you purchase two pairs of single-vision prescription eyeglasses featuring blue-light-filtering lenses.
Get $45 or more when you grab a pair of single-vision prescription eyeglasses and single-vision prescription sunglasses together.
Get a savings of $90 or more when you purchase two pairs of prescription eyeglasses equipped with progressive lenses.
Amazon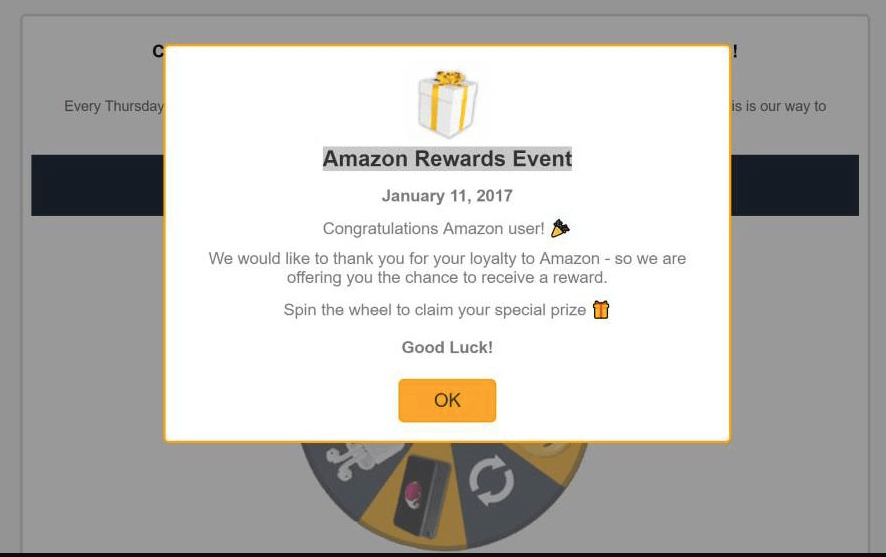 Amazon is an online retailer that sells various products, including electronics, books, clothing, and household items. Amazon offers fast and reliable shipping, including free two-day shipping for Amazon Prime members. This has made it convenient for customers to receive their purchases quickly and is one of the primary reasons for customer acquisition.
Amazon is known for its competitive product pricing, which has attracted price-sensitive customers. Amazon allows customers to leave reviews on purchased products, which provides social proof and helps customers make informed purchasing decisions.
Amazon Prime is a subscription program that offers free two-day shipping, access to streaming services, and exclusive discounts. This has incentivized customers to sign up for Prime and has led to increased customer acquisition and customer loyalty.
Lululemon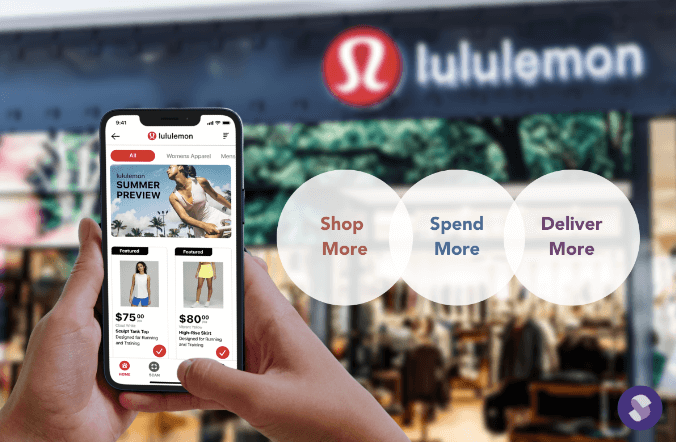 Lululemon is a retail athletic apparel brand that sells workout clothes, yoga wear, and accessories. Lululemon has gained its reputation for crafting durable and superior quality products. This has helped build trust with customers, leading to repeat purchases and increased customer acquisition.
Lululemon provides a unique in-store experience with knowledgeable staff, community events, and in-store workout classes. It has helped to differentiate Lululemon from other athletic apparel brands.
Customer Acquisition is now easy with WPLoyalty. Get started with the loyalty programs today.
Conclusion
Customer acquisition is essential to any successful business, and you must continuously innovate your strategies to stand out from the competition and attract new customers. In this blog, we've explored 12 winning customer acquisition examples demonstrating the power of various tactics, including referrals, social media, and personalized email campaigns.
Each example is a real-world success story that showcases the effectiveness of these strategies in driving growth and increasing customer loyalty. You can create a unique and effective customer acquisition plan by taking inspiration from these examples and applying them to your brand.
With the right approach and mindset, you can acquire new customers, boost sales, and take your business to the next level. So go ahead and try out some of these winning strategies – you might be surprised at how effective they can be!
What are some effective customer acquisition strategies that businesses can use?
Some of the effective customer acquisition strategies that businesses can use to acquire customers are,
1. Social media marketing
2. Search engine optimization (SEO)
3. Content marketing
4. Referral marketing
5. Paid advertising
How can businesses measure the success of their customer acquisition efforts?
Businesses can measure the success of their customer acquisition efforts by, 1. Conversion rate cost per acquisition (CPA, 2. Customer lifetime value (CLV), and 3. Return on investment (ROI)
What are some effective lead-generation tactics for customer acquisition?
Some effective lead-generation tactics include content marketing, email marketing, webinars, and social media advertising.
What are some customer acquisition examples that have worked particularly well for startups?
Dropbox: Offering users additional free storage space for referring their friends to the platform.
Uber: Offering new users a discount on their first ride if they sign up through a referral link.
Airbnb: Offering a $25 credit to users who refer a friend to the platform.
What makes a successful acquisition?
A successful acquisition involves Clear objectives, Flexibility, Patience, and Effective communication.
What would be the five most common challenges of a successful acquisition?
The five most common challenges of a successful acquisition are:
1. Integration issues
2. Financial Considerations
3. Regulatory hurdles
4. Employee retention
5. Post-merger strategy