Ready to turn this Black Friday Cyber Monday (BFCM) into your most profitable weekend yet? For many retailers and eCommerce businesses, BFCM can be the busiest—and most stressful—time of the year. The big problem? It can be challenging to draw attention to your sales and offers among all the others available.
However, don't worry, we have got you covered. Your sales numbers reaching heights is entirely possible with the right BFCM strategies. A great BFCM strategy doesn't just happen overnight; it requires planning, creativity, and a solid understanding of your customer base.
We're going to share some simple but the best strategies for BFCM sales growth. Let's get started!
Increase your online sales and revenue 2X on this Black Friday Cyber Monday with WPLoyalty Points and Rewards program.
What is BFCM?
Black Friday Cyber Monday (BFCM) is a special shopping period right after the Thanksgiving American holiday. This period marks the beginning of the holiday shopping season. Black Friday is the day after Thanksgiving, and Cyber Monday is the Monday that follows. During these days, sellers offer huge discounts and deals.
For eCommerce sellers, BFCM is an important time because they can make a lot of sales. For certain businesses, Black Friday Cyber Monday (BFCM) can generate up to 50% of annual sales. With more people shopping online nowadays, BFCM has become an even bigger opportunity for sellers to earn money.
Importance of BFCM for E-commerce Businesses
BFCM is a really big Online Sales Strategies for online shops because it can help them make a lot of money for the whole year. Here is why BFCM is so important for e-commerce companies,
Boosts Sales: Significant increase in sales, accounting for a large portion of yearly revenue.
Attracts New Customers: Special deals and discounts attract first-time shoppers, who may become long-term customers.
Enhances Brand Visibility: Increased advertising and buzz create heightened awareness of the brand.
Encourages Customer Loyalty: Special benefits and rewards for loyal customers reinforce their commitment to the brand.
Data Collection: Provides valuable data on customer behavior and shopping habits for future business decisions.
Pre-Planning Phase
The pre-planning phase or pre-planning BFCM strategy for Black Friday and Cyber Monday (BFCM) is crucial for ensuring a successful sales season. This prep work helps you set the stage for awesome sales and happy customers. Let's dive into what you should focus on.
Market Research
The first step is to get what your audience is all about. What do customers like to buy? What problems are they trying to solve with your products? This BFCM strategy helps you pick the right deals and discounts that they'll actually be excited about. Seasonal sales planning gives people what they want.
Also, check out what your competitors are doing. Are they offering free shipping or huge discounts? Knowing this can help you come up with even better deals.
Inventory Planning
You don't want to run out of products during the BFCM sale days, right? Therefore, ensure that your store is fully stocked, especially with regard to goods you'll sell at a discount.
Not only does running out of products cost you money, but it also reflects badly on your business. Some businesses use special software that keeps track of how much stock is left so they can order more before running out.
Financial Forecasting
Look at how much you've sold in the past and what's popular now to guess how much you could sell during the sale days. It helps you figure out how many resources you need and what sales strategies to set.
Knowing all this helps you set your budgets for things like advertising and discounts. Always have a "Plan B" if things don't go as expected. Being ready for the unexpected can save you a lot of stress.
Setting Sales Targets
Based on your financial forecast, set achievable targets that increase BFCM sales. Make them challenging but doable. Goals keep you and your team focused and pumped to sell.
Having clear goals also helps you measure your success afterward so you can see what worked well and what you might want to change for the next big sale.
Proven BFCM Marketing and Sales Strategies
Here are some key BFCM strategies to transform your promotions into a successful sales season.
Multi-Channel Marketing
You don't want to tell people about your sale in just one way. To spread the word, use a variety of strategies like sending out emails, posting on social media, and even buying some online ads to get the word out.
Why does it work? When people see your sale everywhere they look, they'll want to know what the hype is about. Plus, different people like different things. Some might see your ad on social media, while others might only notice it in an email.
For example, Amazon doesn't just use one method to tell you about their sales. They email you, make attractive posters about BFCM, show you ads when you're browsing other sites, and even pop up in your social media feeds. This BFCM strategy helps to create hype and spread the word about your sale.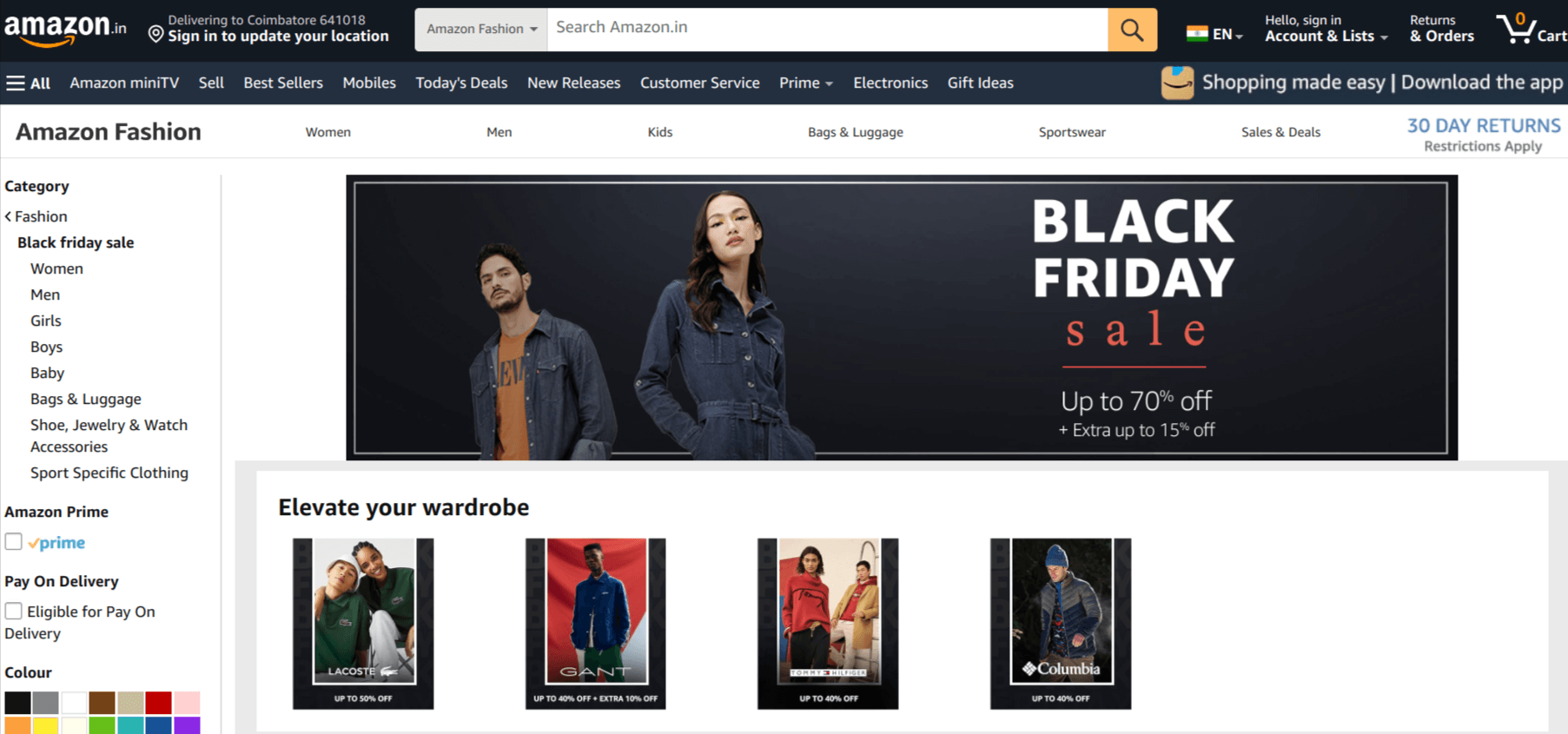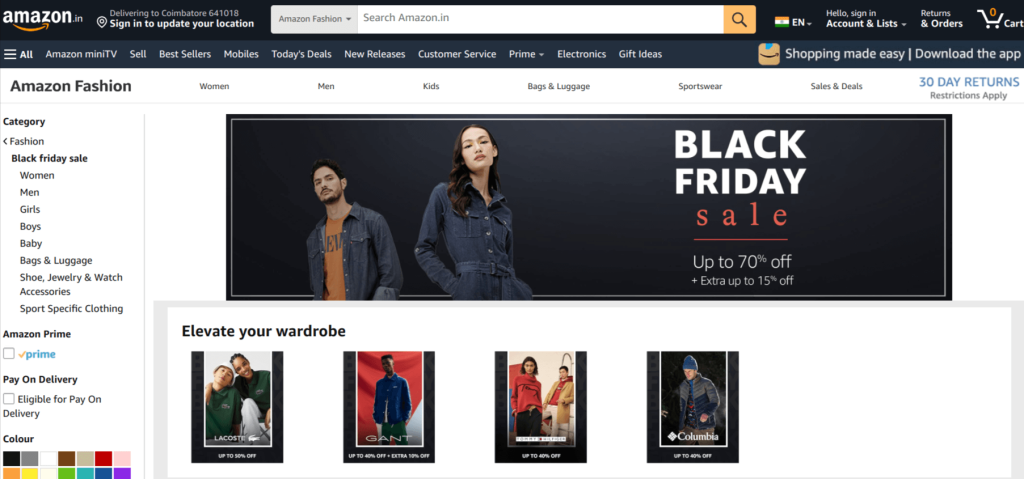 Email Campaigns
Email is a powerful tool for personalized communication. Use targeted email campaigns to notify customers about upcoming sales, special offers, and new products. Sending email newsletters created using email newsletter software would also help in abandoned cart recovery.
Use catchy headlines and cool graphics. Don't send your emails too early or too late. Let's say you get an email from Adidas about a 50% Black Friday sale right when you're thinking about getting new tracksuits. Perfect timing, right? Try to send your emails when people are likely to read them.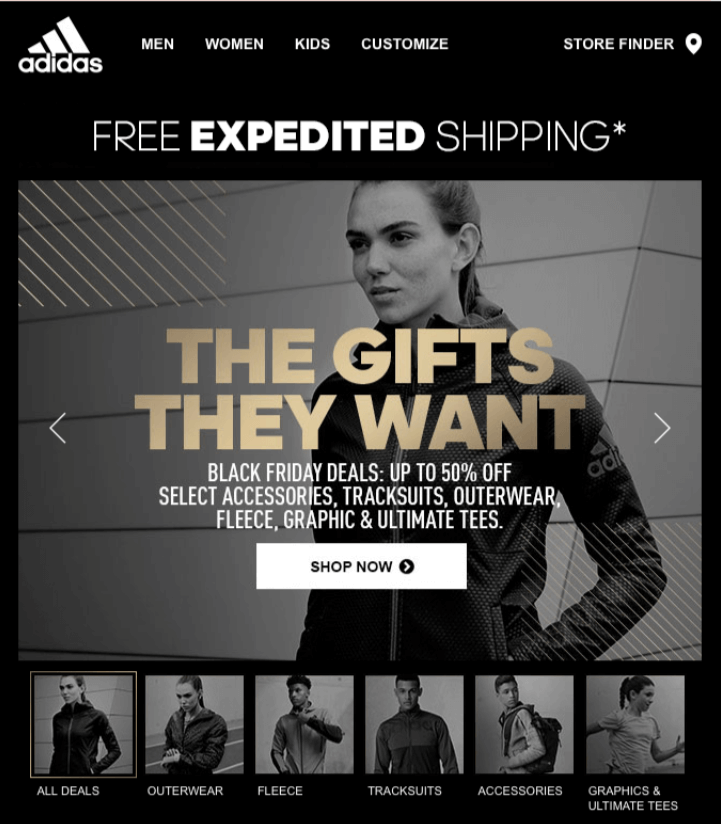 Social Media Promotion
Don't limit yourself to just one social media channel. Use all the big ones like Instagram, Facebook, and Twitter to tell everyone about your awesome BFCM deals.
Do you know what's even better than telling people about your sale? Have them tell their friends! Make your posts fun and interesting so people will want to share them.
Remember when Nike released a new sneaker, and it was all over Instagram, Twitter, and Facebook? That was a huge hit. The more platforms you use, the more people you'll reach.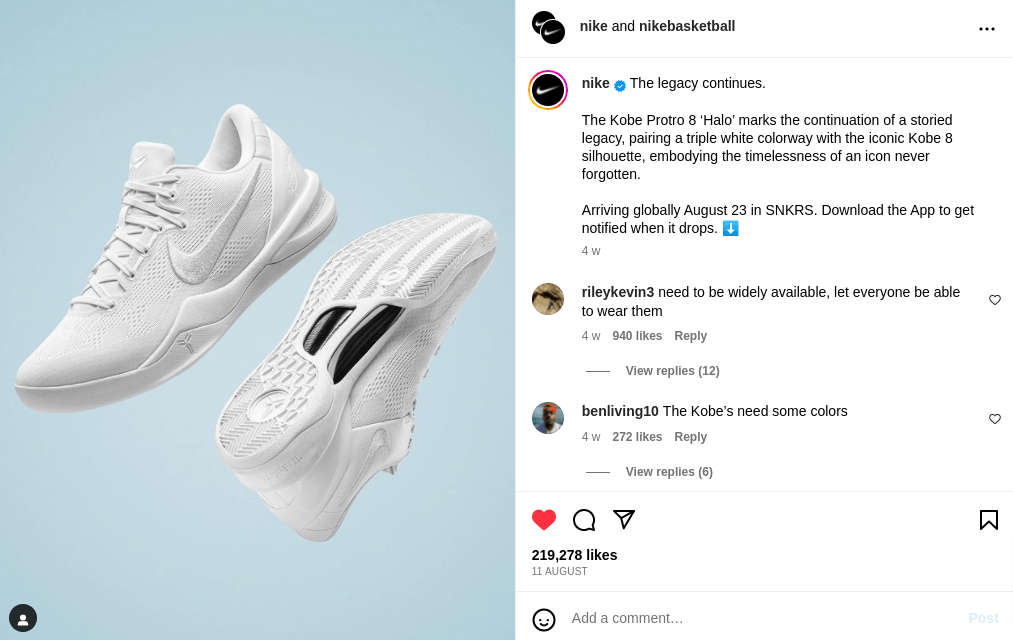 Pricing Models
When it comes to BFCM strategy, how you price your items is a major game-changer. Should you offer flat discounts or bundle deals? The pricing model you choose can greatly impact your sales. Each choice can change how much you sell.
Sites like Zulily use them to sell a lot of stuff in a short amount of time. You can experiment with different types of sales to see what gets people most excited.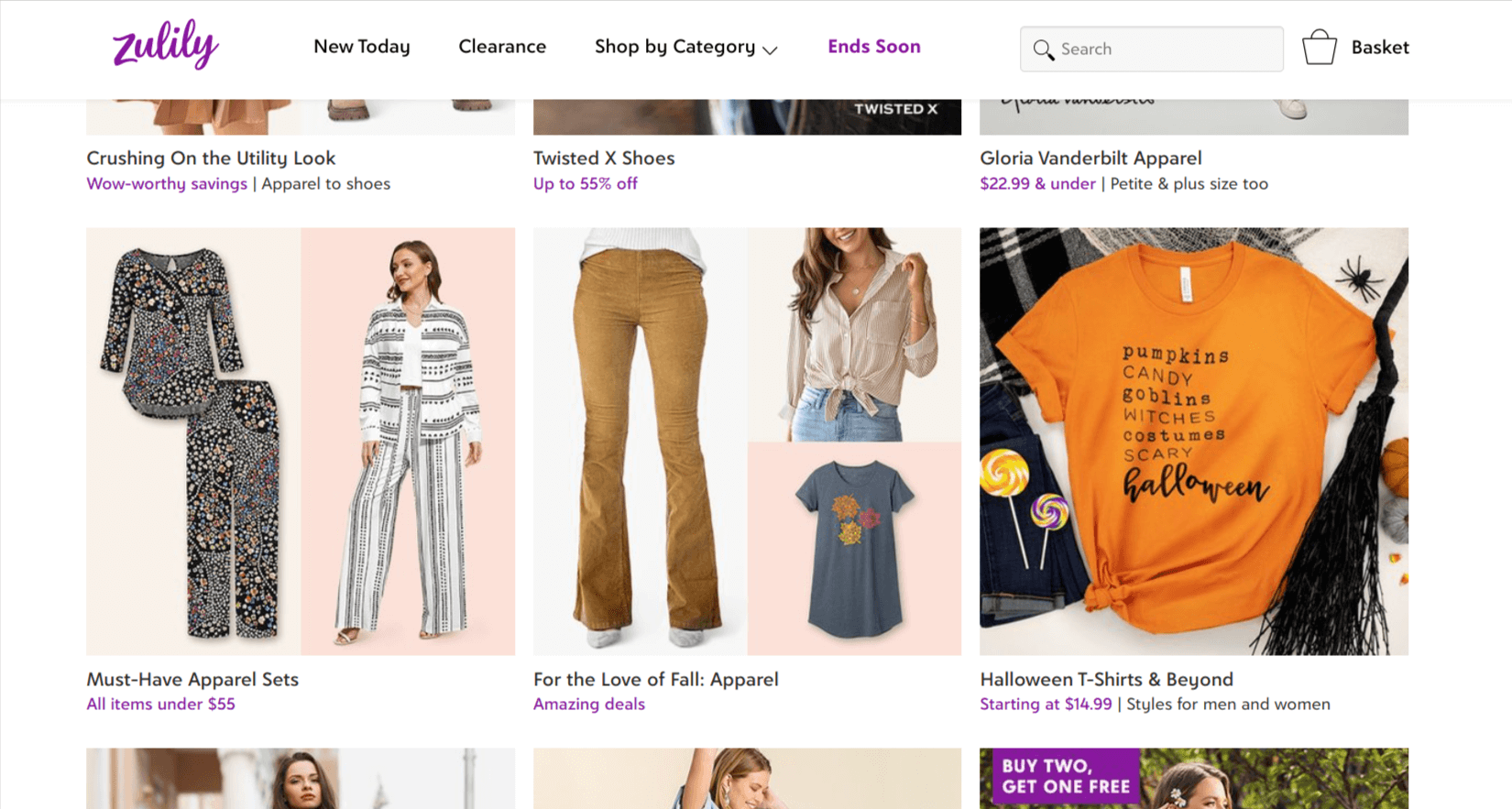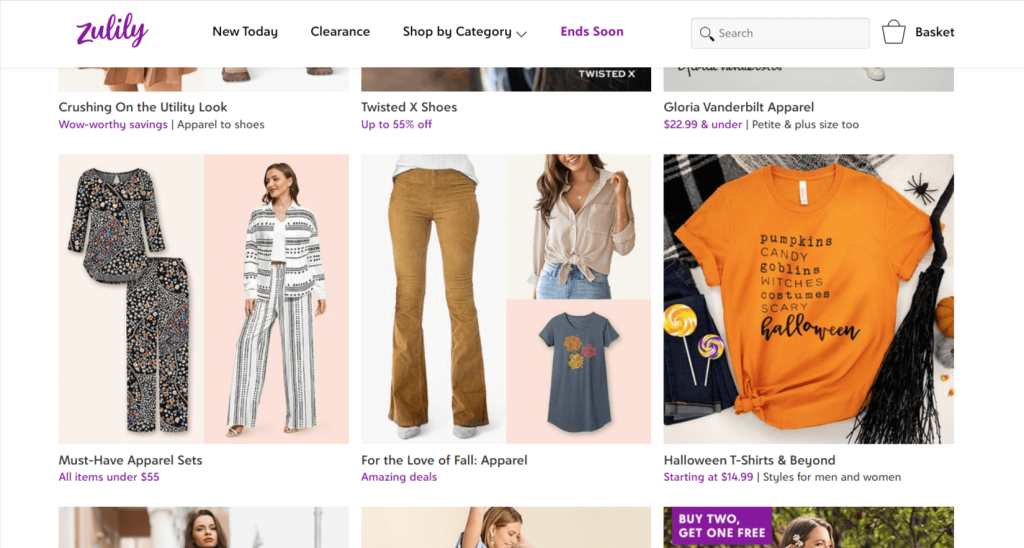 Increase customer engagement by rewarding customers with exciting discounts on Black Friday sales.
Website Optimization
Your website should be easy to use, especially during BFCM sales. Make sure it works well on phones and tablets, not just computers. Make the "Add to Cart" or "Buy Now" buttons really easy to find.
For example, let us take Walmart. Do you know how easy it is to buy something on Walmart's website? Big buttons, simple steps, and boom— easy for shopping. Your website should be that easy to use.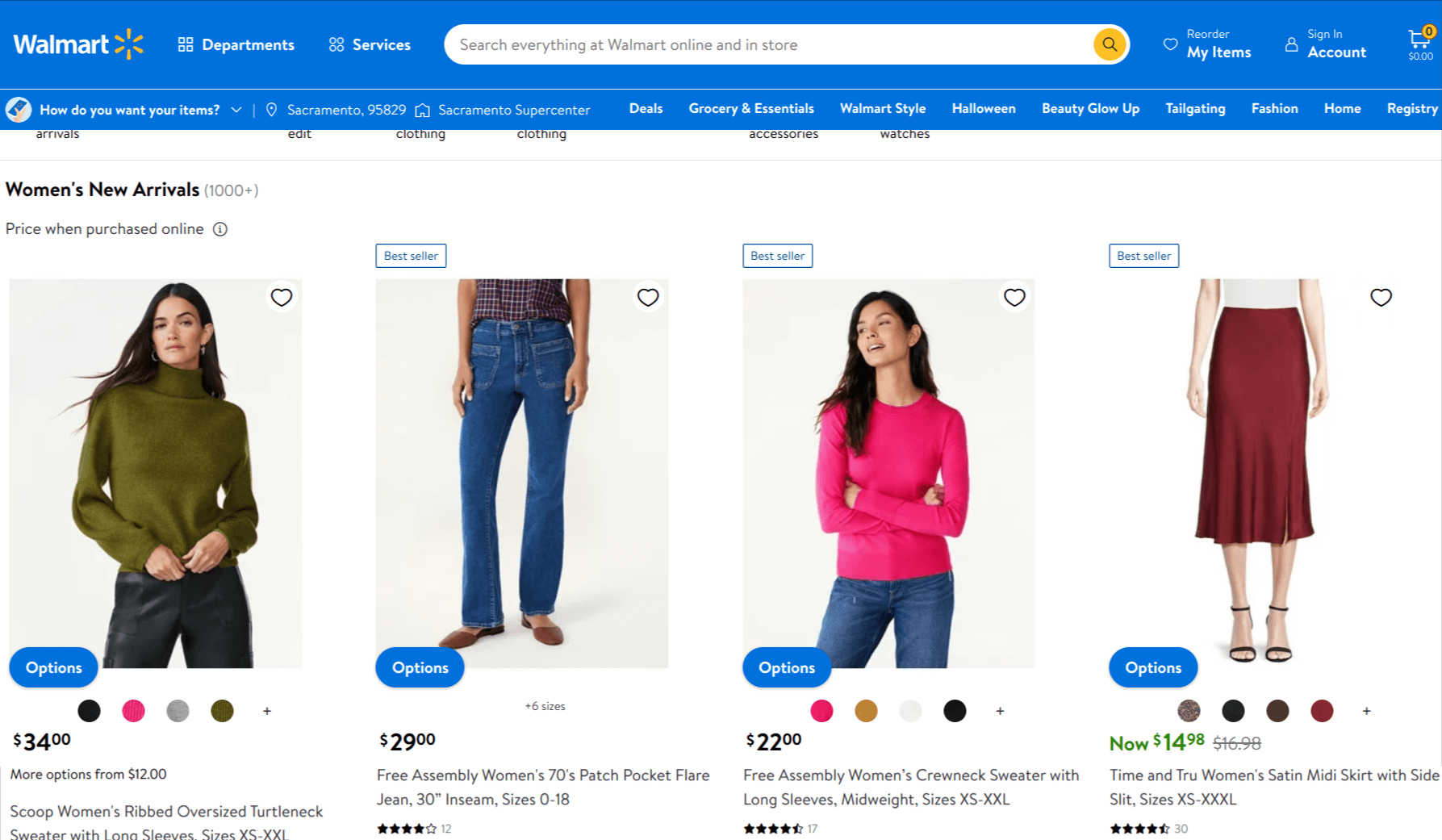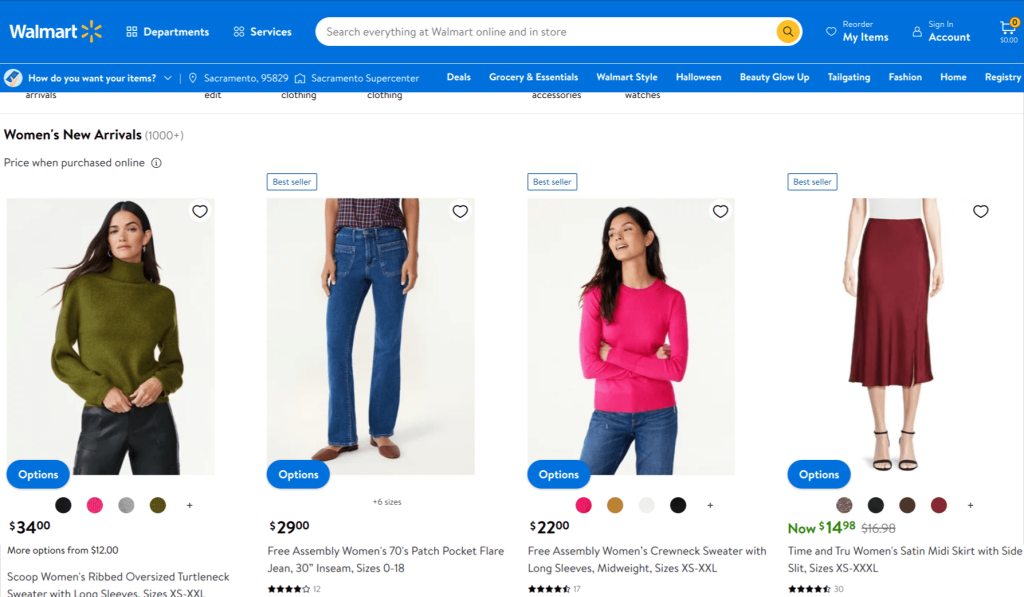 Customer Service Enhancement
Another important BFCM strategy is to enhance your customer service. If customers have a question or a problem, you want to solve it ASAP. Consider using chatbots for instant replies or even hiring extra staff for the big day.
Little things can make a big difference in customer service. Maybe include a small free gift in every shipment or send a thank-you email after each purchase. Small gestures like these can encourage both customer acquisition and retention.
Structuring the BFCM Execution Timeline
A timeline is like a game plan that helps you to implement your BFCM strategies. Let's break down how you should structure your BFCM execution timeline.
2 Months Before BFCM
Start your market research. Understand what customers are looking for and what your competitors are planning. Based on the research, decide what products you'll focus on for BFCM and how many you'll need. It is your inventory planning stage.
Next, start your financial forecasting. How much do you expect to spend, and how much do you aim to earn? Set specific sales targets. Start early promotions. Attract your audience with 'coming soon' ads or early bird specials.
1 Month Before BFCM
Double-check your inventory and make sure everything's ready to go. Launch your multi-channel marketing efforts. Get those Google Ads, affiliate partnerships, and social media posts rolling.
Start your email campaigns. Give people reasons to mark their calendars for your BFCM deals. Test your website to ensure it can handle increased traffic. Optimize for speed and ease of navigation.
1 Week Before BFCM
Enhance your customer service. Train your team and extend your service hours to manage the shopping frenzy.
Make last-minute website checks. Ensure all the links work, products are displayed correctly, and the checkout process is smooth.
Send out final reminders via social media and email. Create a sense of urgency—these deals won't last long!
BFCM Weekend
Black Friday: Launch your sales early in the morning. Monitor website traffic, order processing, and customer service interactions closely.
Cyber Monday: Roll out any last-minute deals or extend popular ones from Black Friday. Keep an eye on stock levels.
1 Week After BFCM
Analyze your performance. Did you hit your sales targets? What went well, and what could be improved for next year?
Thank your customers. Send out appreciation emails and maybe even offer a small discount on future purchases as a thank-you gesture.
Launch WPLoyalty to give your customers an amazing shopping experience during BFCM Holiday Sales.
Wrapping Up
Black Friday and Cyber Monday are more than just days to offer sales; they are opportunities to grow your e-commerce business substantially. The key to a successful BFCM is not just a one-day effort but a well-thought-out plan executed over time.
With the right pre-planning and effective strategies, you can make the most out of this shopping season. Good luck, and may your sales shoot through the roof this BFCM season!
When should I start planning my BFCM sales strategy? 
You should start your BFCM planning at least 2-3 months in advance. This will give you ample time to conduct market research, plan your inventory, set up your financial forecasts, and execute your BFCM strategies effectively.
How can I optimize my online store for BFCM? 
Optimizing your online store for BFCM involves several steps. You'll need to ensure that your website is mobile-responsive and loads quickly, update your product descriptions and images to be more appealing and informative, highlight special promotions and deals prominently on your homepage and Use chatbots or live chat support.
What are some effective marketing channels for BFCM promotions? 
Several marketing channels can be effective for BFCM promotions, the key channels are:
1. Email Campaigns: Engage your existing customer base with special deals and early-bird offers.
2. Social Media: Use platforms like Instagram, Twitter, and Facebook to create buzz and showcase special offers.
What are some common mistakes to avoid in BFCM sales strategies? 
Common mistakes include Poor Inventory Management, Neglecting Customer Service, Lack of Testing, Generic Marketing, and No Data Analysis.
How can I retarget customers after the BFCM sales period?
Retargeting customers post-BFCM is crucial for sustained growth. You can Send Follow-up Emails, Implement Loyalty Programs, Ask for customer feedback, Offer special Off-Season Promotions.