An engaged customer contributes more to your revenue generation. The more a potential shopper purchases with a store, the more that individual will turn into a loyal customer.
So, you need to have a robust customer engagement strategy for your eCommerce store. Otherwise, you could be missing possibilities to engage with your audience and build strong relationships.
In this blog, let us explore the various practices to develop customer engagement with your brand and ways to measure them.
What is Customer Engagement?
Customer engagement is not simply a method for estimating how associated shoppers are with your brand. It involves various strategies used to build and foster customer relationships.
A business that builds customer engagement strategies concentrates on
Delivering value from an incredible service or product
Offering astounding post-sale support
Formulating powerful communication that solidifies the customer experience.
Each business needs a customer who will also be an advocate for their brand. They will be so connected with the brand that they need to share their experience with others.
If you can develop this kind of passionate association with your customer base, it means you are on the right track already.
Why is it important to engage your customers?
Every customer impacts business growth. Genuine customer engagement creates brand advocates who can bring in new shoppers and revive lost connections.
By creating a great customer experience, the businesses develop brand loyalty. Loyal customers boost sales metrics. On the whole, an effectively engaged customer will purchase a brand's product more regularly.
Customer engagement also fills in as a significant information-driven action. Engaged ones connect quite frequently with brands, furnishing you and your organization with significant data about the person. Utilizing these experiences can prompt better decision-making for your advertising team and further build customer engagement.
Customer Engagement Metrics
Are you new to measuring customer engagement? Or, your marketing team is already doing it?
Average time spent on your website
When a potential shopper spends quite a while on a given page or perusing around your site, you can know for sure that you gained their attention and engagement.
Open and Click Rates
Everybody gets a huge load of messages. When clients reliably open and navigate through links in your messages, it indicates that they care about your brand and find your content important.
Interaction on Social Media
The likes, share, retweet, and comments of a follower show their engagement with your brand. Intently watching your social media activity can assist you with getting what parts of your brand connects with clients and what might require tweaking.
Recurrent Purchase Rate
When your shoppers revisit and shop more from your store, it's obvious that you gave them a better and more meaningful customer experience.
Referral Rates
The meaningful customer experience they enjoyed translates into happy referrals. Satisfied customers not only amplify the referral rates, but also escalate customer acquisition as a result.
Ways to increase customer engagement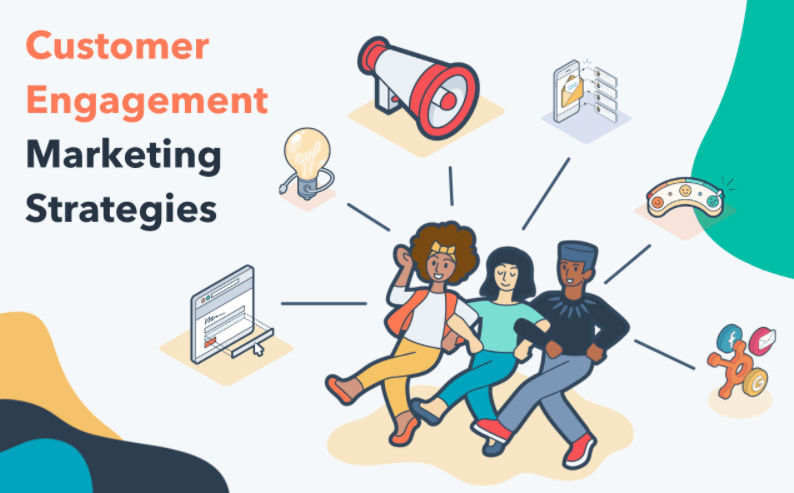 Here are a few customer engagement strategies that may help find better results.
Provide Exceptional Customer Experiences
Customer experience is essential for improving customer engagement. Here are a few example scenarios of awful customer experiences:
Holding too long to talk to a support executive
Online checkout that was excessively complex
Payment failures despite entering all the data
Meaningless Tweets.
Not having a great brand name.
So what about making a few worthy ones?
Trying to provide incredible customer encounters implies first mapping all methods you collaborate with clients, regardless of whether in a physical store, site, social media pages, messages, support center, and so on. Do comprehensive research of each and see where you can improve.
Introduce a Customer Loyalty Program
An added advantage of improved customer engagement is customer loyalty. The more you connect with and get to know your customers, the more loyal they will be to your brand.
Take things to the next step by rewarding loyal customers.
Give your loyal customers a discount for the next time they purchase from your brand, or let them get a glimpse of your new products before they are open to the public.
Loyalty programs are an incredible customer engagement strategy that empowers recurrent business yet helps brand loyalty. So reward loyal shoppers who consistently engage with your store.
Offer Personalized Service
Personalization is rapidly becoming the most famous user engagement technique. It appears to be legit. Shoppers need products or services that are customized to them and their necessities.
There are numerous ways you can apply the standards of customized service. It can be basic, like showing them a geography-based advertisement or involving their first name in an email. Likewise, it could be significantly more complicated, like exploiting AI to offer hyper-relevant services.
For instance, an individual who typically purchases sportswear can be suggested with sports equipment.
Assuming you are currently a pioneer, a survey before chat is a fantastic approach to get some data about the shopper. So your group will realize who they are conversing with. This can be the beginning stage of more personalized help.
Implement a Chatbot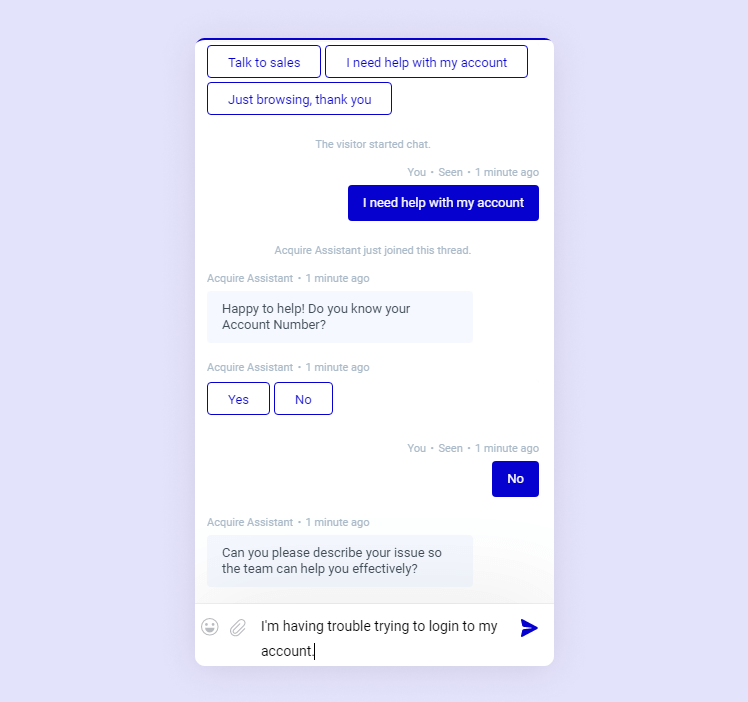 Installing an AI-based chatbot that examines information to address user concerns is one of the best ideas. It is effortless to tune it to make suggestions to site guests or assist them with picking the items they like. That is one of the brilliant user engagement techniques as chatbots will work depending on the user's needs.
Chatbots can likewise utilize triggers to send relevant messages based on the customers' geography, time spent on the page, or the number of pages seen.
One more advantage of chatbots is that they assist you with offering smooth support even at night-time. This intends that when human representatives aren't available, you don't lose the opportunity to gain the consideration of customers. Gather contact information so people can connect later or simply handle routine inquiries quickly.
Provide Conversational Service
How could you make the customer support process more effective for both the customers and representatives?
One way is to direct your concentration toward conversations rather than connections. It is not just about treating customer concerns as support tickets and their purchasing inquiries as nothing but a phase in their purchase lifecycle.
Concentrating on customer conversation means expanding a long-term relationship each time you converse with a customer.
This will likewise build a customer-driven culture for your business.
How could you do it? The key is in keeping and utilizing collaboration history across channels. Regardless of channels, your customer has utilized previously, every agent is totally aware of the past conversations and goes into communication with the context.
For instance, if an individual has sent an email about an issue they have had, next on live chats, and then on social media to complain, it is always the intact customer relationship.
A shared inbox is an amazing asset for customer assistance teams to oversee customer interaction.
With conversational customer experience, every representative can see all the interactions and proceed with the discussion.
Here "how could I be of some help?" becomes "Let me help you with the item you purchased."
This engagement procedure assists your business with standing apart from the opposition.
Ask for Customer Feedback and Reviews
The simplest method for knowing what shoppers need from your business is asking them—People like being heard. So, ask them what you can assist them with, events they might want to join in, or the kind of content they are looking for from your business.
For instance, let us say that you are a Zumba instructor, and you notice that classes aren't quite full as they used to be. Discover the 'Why' behind it. Ask your customers for the reasons as the first measure. This could be because they need classes later in the evening or at the weekends, or maybe because they need other kinds of classes.
By asking your customers what they're searching for and giving them what they need, you can acquire clients for your business.
Watch what clients are talking about with regards to your business by handling your reviews on sites like Yelp and Google. If you have very few positive reviews, work to build the number of reviews that you have. If you have reviews that are not great, don't simply disregard them. Figure out how to manage negative reviews on Yelp and Google to show clients that you are paying attention to them.
Conduct Surveys
Social media is an extraordinary spot to dive deep into your target audience. Reviews assist you with grasping data in a more quantifiable and usable form.
Reviews are one more method for showing you're listening to your customers.
Here is how you can do it:
Set a particular goal.
Frame the questions aligned with your objective.
Keep it short. Individuals get exhausted after 10 questions normally.
Keep the open answers closed. Try not to let them write answers, except if you will invest the time to figure out a few long answers.
Never ask what individuals intend to do. This can be altogether different from what they really do. Get some information about current or past experiences.
Send surveys at busy times via social media or email.
Offer individuals something in return for the survey. A 10% off for 5 minutes of their time will boost engagement and deals simultaneously.
Set a time limit. This urges you to move quickly, and you can know when the outcomes will be final.
Post the outcomes. This will engage with the individuals who took the survey and individuals who didn't. You will get more engagement each time you do this.
Run Contests
Everybody loves contests. It doesn't only give the pleasure of winning a particular prize. A lot more than that!
That adrenaline rush from figuring they may win, close to winning, and thinking what to do if they win.
Irrespective of the social media platform you prefer, a contest executed well is an extraordinary method for engaging your normal customer and transforming them into loyal ones.
For example, Instagram has a speedy and simple contest arrangement. With more than 400 million active Instagram users, it is an impeccable place to run your contest.
Engage People on Social media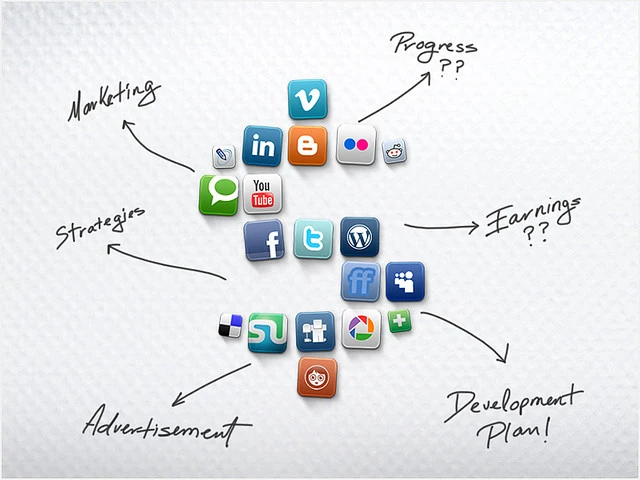 Social media platforms like Facebook and LinkedIn are not only the options for connecting with individuals.
Indeed, these social stages fundamentally connect your business with the customers; however, you should employ them as tools if you need better outcomes.
The ever-evolving behavior of shoppers in this age should impact your insight into social media advertising.
Do you believe that connecting with them is all they need? If that were everything, it doesn't appear to be legit as you can connect with individuals outside of Facebook.
When individuals follow you on Twitter or like your page on Facebook, they make that move as they believe that you'll help them.
These individuals have issues that need intense and quick help. Through customer engagement, you can retain and make them more joyful.
Start with a FREE Trial to Upgrade them later
Individuals need to spend time, effort, and cash to utilize your product.
Free trial users are not just website visitors.
As they have made transactions with you that would help your business, they are customers, even if they are yet to pay you.
How frequently do you signup for a new product and never really upgrade for a premium version?
Free trial users easily feel overjoyed when they initially signup. A constant query to them would be like, "Would it be a good idea for me to upgrade my account?"
To push free trial users to upgrade their accounts and utilize the premium version, you should facilitate them.
One of the demonstrated ways of doing that is by engaging them through customized communication.
As basic as this would appear, it can assist with free trial users to know you by name, and they will find your brand reliable.
Build a Referral Program
Have you made it simpler for the customer to refer to their loved ones?
Not yet? Then it is an ideal opportunity to work out a referral program. Not exclusively will it lead to more noteworthy engagement but also boost sales.
Let us say that you have power referrers, who are individuals that reliably refer others to your business. Reward them with an unconditional gift and say thanks to them for their referrals. It doesn't take a lot to make customers feel appreciated; however, this engagement can make them savagely loyal to your brand.
Make your Brand Relatable
Effective client commitment isn't just delivering the user experience smoothly and proficiently. It's additionally about making a brand character that people will cherish getting to know and need to engage with.
This is the place where brand awareness comes into play. Before engaging with a brand, the shopper must know that it exists and that it has something particularly amazing, pertinent, or valuable to offer.
Organizations should attempt to create a feeling of significance and association with people to gain attention and open doors for engagement.
Brands must deliver that feeling of legitimacy in pretty much every manner they do the business. For some, it may mean obtaining materials from providers who support your qualities and morals. It could emerge out of the story of how the brand was conceived and evolved over days.
Whatever it is for your organization, search for ways of allowing that legitimate vibe to sparkle, so people can become aware of it, connect with it, and engage with it.
Gain Attention through Videos
Video is without a doubt one of the most remarkable promotion tools accessible.
The secret to making an incredible engagement is an extraordinary video narration. The digital medium has radically changed how we live. But a few fundamental human characteristics won't ever change. In particular, the love for stories.
Human cerebrums are attracted to narratives. We prefer videos to figure out the world, and all that occurs around us. Organizations that make fascinating stories with their video will go a lot further in making customer engagement.
Other than making videos that recount stories, it's likewise significant which crowds you decide to recount those stories to. Focusing on proper videos to target audiences through social media implies you are bound to gain customer interest and engagement.
Use Push Notifications
Engaging with clients at times implies reminding them about what you bring to the table. Push notifications are an extraordinary method for doing that.
They are short messages that "pop-up" on a person's phone or desktop or outside the browser. Use them to tell customers about unique offers, events, or news. Allow them to choose if they want to get push notifications or not.
The subsequent challenge is to create a push message with a convincing deal or message that will attract the shopper to click on it. Don't overwhelm the customer with too many pop-ups. Not all notifications will be important for all clients. Attempt to fragment your recipients into groups that can be designated with the most impressive message for them.
Last words
There are more ways to engage with target audiences today. This implies bunches of chances for brands to catch customer attention and get them ready. It likewise implies that contenders have similar open doors.
The essential learning here is that engagement isn't an ultimate goal but a journey. It doesn't end.
Client engagement done right can prompt people to share their positive experiences, which can get a totally new inflow of clients. So give them a reliable experience and enjoy the benefits.