We are thrilled to announce the launch of a new achievement campaign in WPLoyalty 1.2.1! This new update is designed to incentivize customers for their achievements to engage more with your brand and drive sales growth.
Achievement Campaign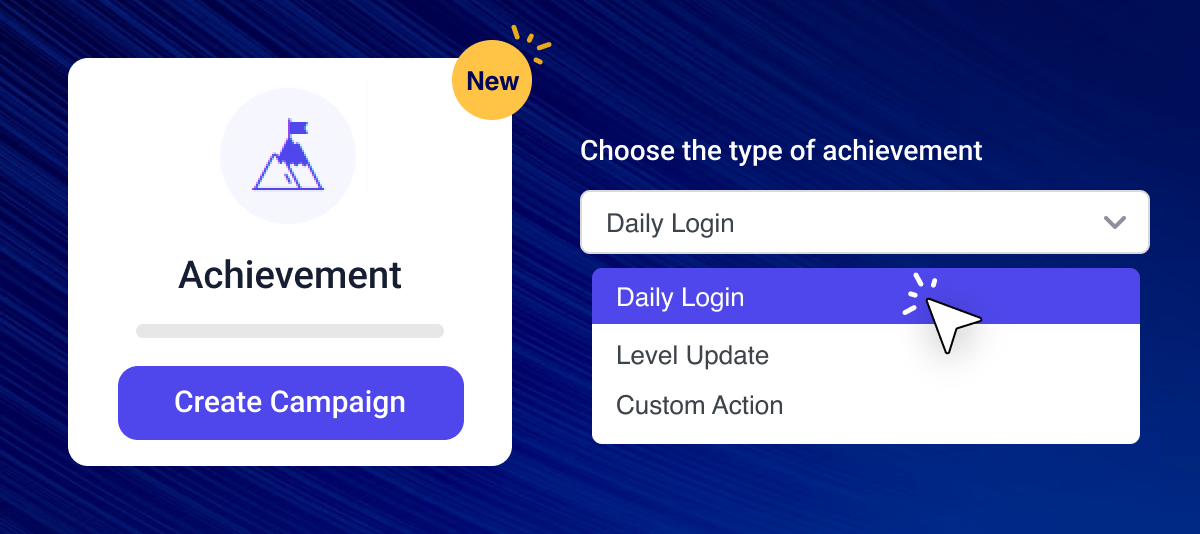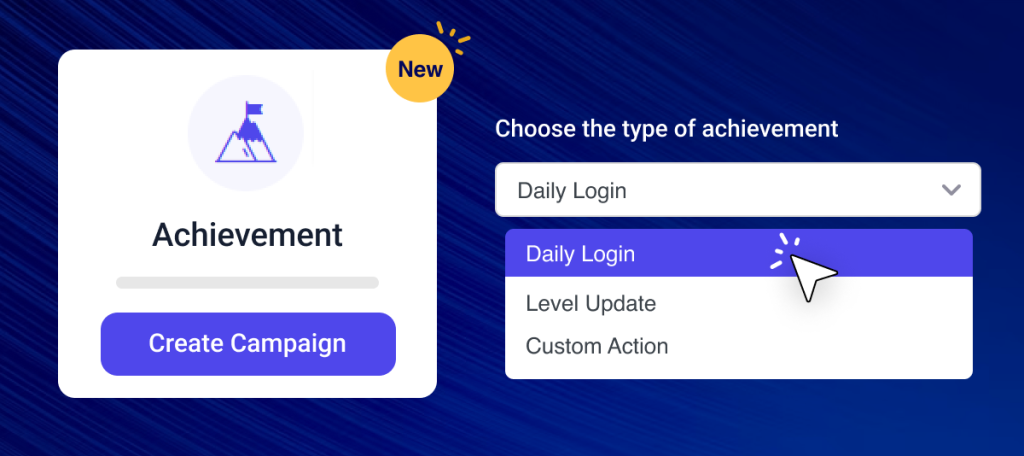 With this new campaign, you can create customized achievement campaigns that offer customers rewards for reaching specific milestones, such as daily login or moving from one level to the next level.
The rewards for achieving these milestones can be tailored to your store's needs, and can include discounts, free products, or free shipping. This provides an engaging way to encourage customers to keep coming back to your store and making purchases.
To create an achievement campaign, visit WPLoyalty Dashboard -> Campaigns -> Create New Campaign -> Achievement Campaign.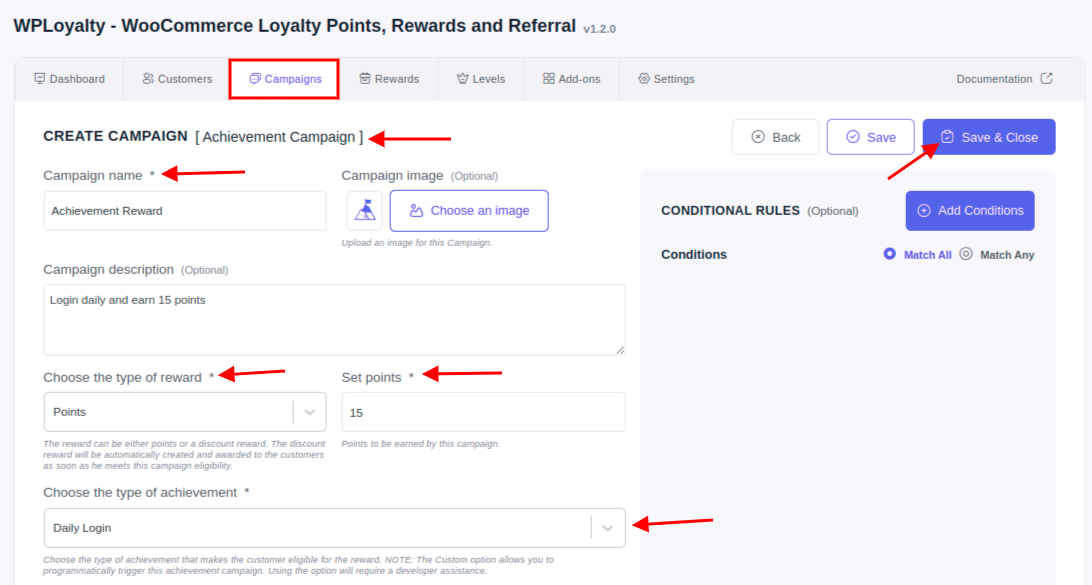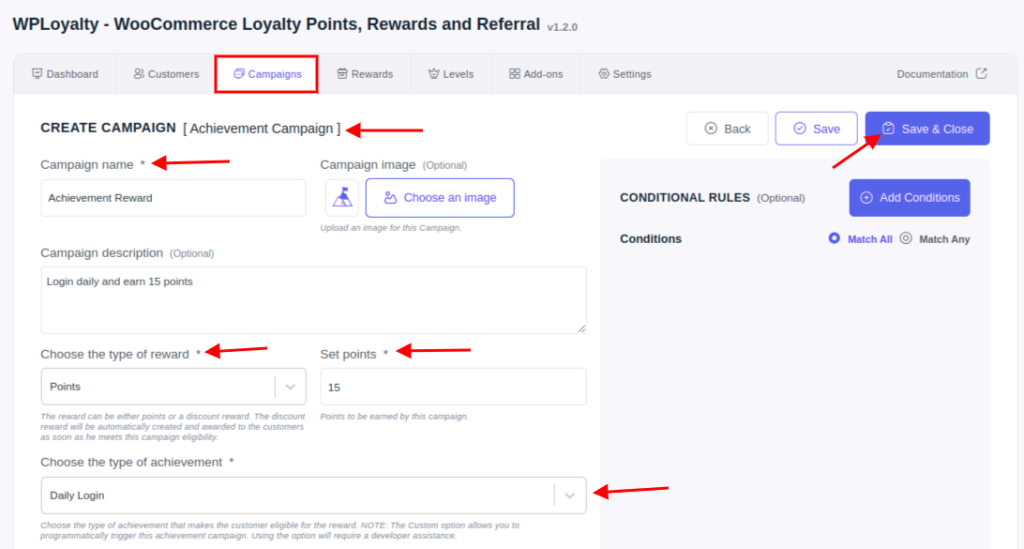 Now, fill in the necessary fields and click on save and close to create the achievement campaign.
Additionally, this new feature offers great benefits for store owners as well. With increased customer engagement and repeat business, you can drive sales growth and build customer loyalty.
Rest API: Point Add and Reduce
Using the Rest API, you can now seamlessly add and deduct points for customers. This flexibility makes it easier than ever to create unique and effective loyalty programs tailored to your customers' needs.
This feature of WPLoyalty saves your time and all you need to do is put a minimal effort into creating the best loyalty program for your customers.
Email Opt-in
This feature of WPLoyalty will give your customers greater control over their email notifications. Now, customers can enable or disable email updates directly from their "My Account" page.
To enable or disable email updates, customers simply need to log in to their account, navigate to the "My Account" page, and scroll down to enable or disable the email notification feature.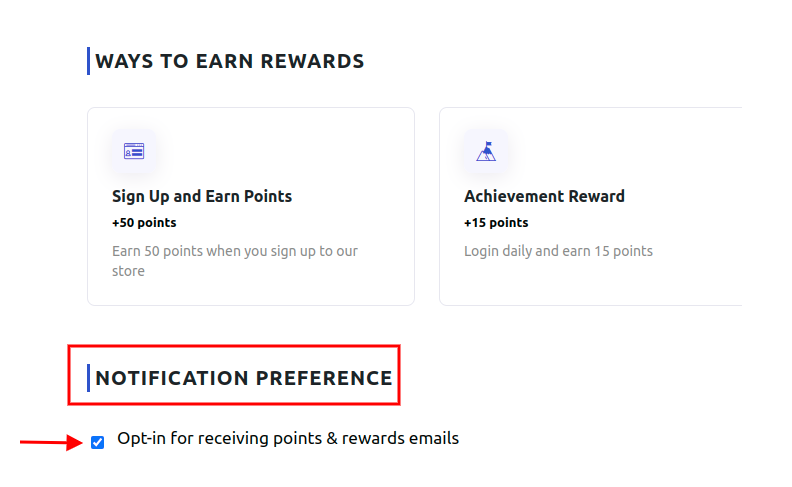 Additionally, store owners can also enable/disable email opt in option anytime through the customer's dashboard.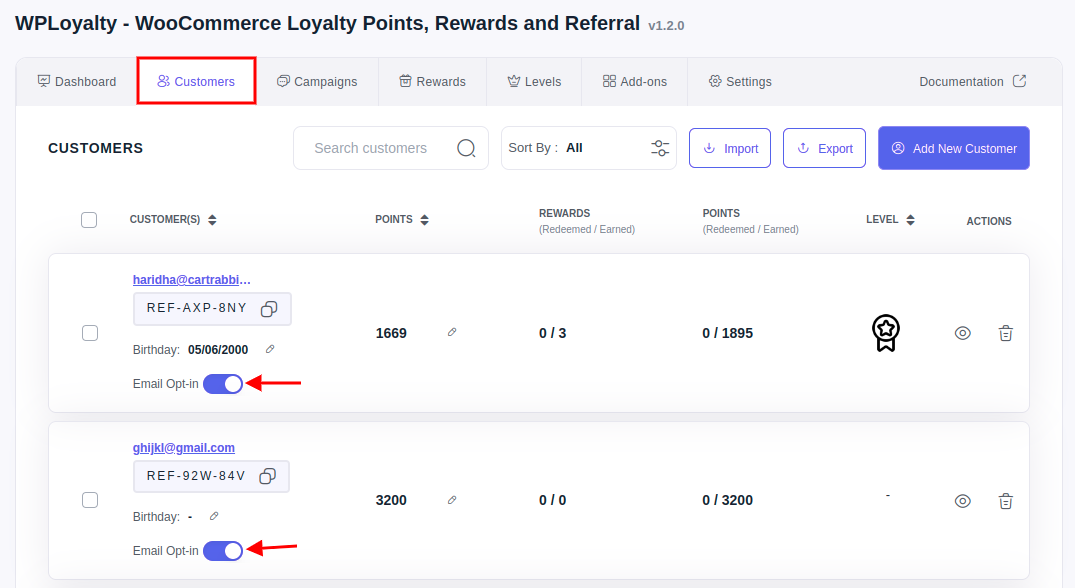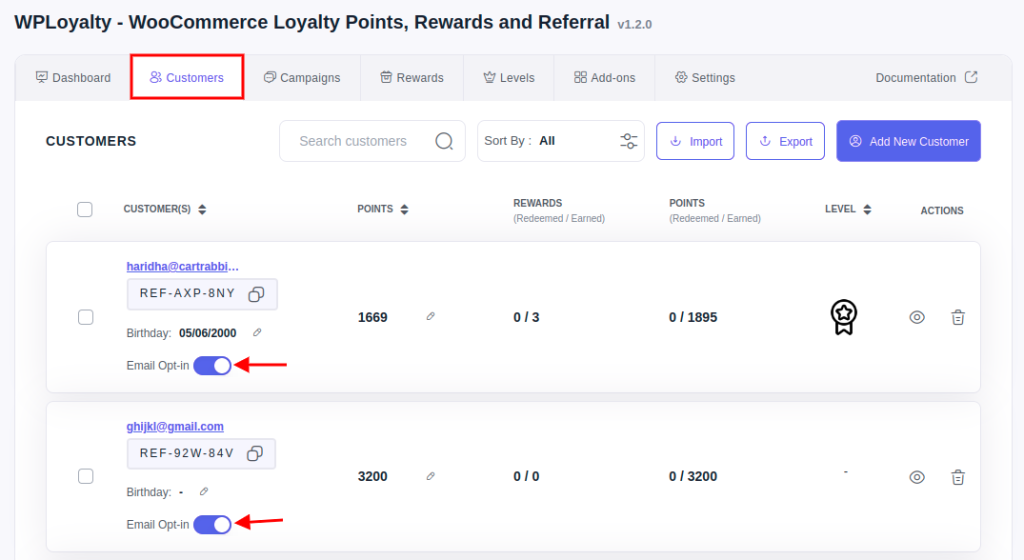 This amazing feature will enhance the customer experience and give your customers greater control over their communication preferences.
Note: In case, you do not need this feature for your eCommerce store, you can disable the feature at your backend.
Other improvements in 1.2.1 include the following:
Point conversion popup removed
Birthday input field at checkout , register (Woocommerce) and Account details areas