In the highly competitive world of e-commerce, customer loyalty is crucial to the success of any online business. In 2023, it will be even more important for WooCommerce businesses to focus on building customer loyalty in order to retain customers and increase revenue.
The customers who are already loyal to you will remain with you, increasing customer loyalty and your revenue. Additionally, they can attract new clients using word-of-mouth marketing.
However, given today's business competition level, it's wise to run a referral program for your WooCommerce store to cultivate loyal customers and increase customer loyalty.
Want to know more about the ways to increase customer loyalty? Don't worry. In this article, we will discuss some effective ways to increase customer loyalty on WooCommerce and help your business thrive in the new year.
Now let's get started!
Increase Customer Loyalty and retain loyal customers in an easy way with WPLoyalty.
What does WooCommerce Customer Loyalty mean?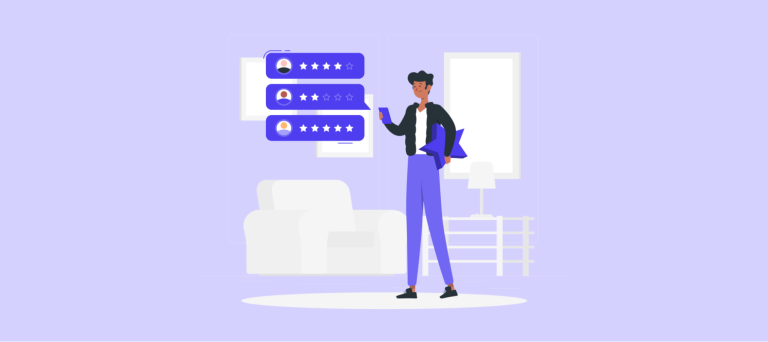 The main goal of a customer loyalty program is to increase repeat sales and customer retention. By offering rewards and incentives, businesses can encourage customers to make more purchases, which can lead to increased revenue and profit. Additionally, loyal customers tend to have a higher lifetime value, meaning they will spend more money over time with the business.
There are a variety of ways to implement a customer loyalty program in WooCommerce. One popular option is to use a plugin that allows customers to earn rewards points for every purchase they make. These points can then be redeemed for discounts or special promotions. Another option is to offer a tiered loyalty program, where customers can earn special perks or rewards as they reach certain milestones in their purchases.
The following are some eCommerce elements that should be considered to increase customer loyalty:
Discounts and gifts
Coupons
High-quality products
Best Offers & Deals
Web Usability and Security
Now that we've discussed a few factors that enhance customer loyalty, let's take a look at why it matters so much to a WooCommerce store.
The Importance of Customer Loyalty for a WooCommerce store
The simple response will be that it is difficult to sell to new customers, which is why maintaining customer loyalty is crucial. It is challenging to make your new customers purchase from your store or participate in any of your customer programs.
But with devoted existing customers, you don't even need to try. They will be prepared to buy or spend more on a product and impulsively invite their friends to your store as well.
As they are familiar with your business, they happily participate, contests, or surveys and help you improve customer loyalty.
Additionally, we list out a few more importance of customer loyalty program can bring your business here:
Loyal customers spend more than new customers.
Customer loyalty increases your conversion rates.
Loyal customers stabilize your revenue.
Nurturing existing customers is less expensive than finding new ones.
Loyal customers ensure repeat business.
Loyal customers are your brand advocates.
Loyal customers enhance customer loyalty
Existing customers are your social proof to influence new customers.
Repeat Customers help you grow ahead of your competitors.
These are some of the advantages that repeat customers can offer your business, and they provide solid justification for the importance of WooCommerce customer loyalty.
Encourage customers to make repeat purchases and enhance customer loyalty with WPLoyalty.
Common Errors with Customer Loyalty in WooCommerce.
Many people believe that WooCommerce customer loyalty consists of sending weekly emails to customers and occasionally offering discounts, but it does not.
Sending them loads of emails and advertisements won't do the trick either. You'll need a plan and a strategy to keep the users on board. Your online store must have quality products and services, reasonable pricing, a visually appealing theme, and top-notch plugins. However, you must ensure that you give them enough value to increase customer retention.
The good news is that it can significantly impact your business if done well. For this reason, we'll look at some ways to increase customer loyalty today.
How to Increase Customer Loyalty?
There are many things that WooCommerce stores can do to increase customer loyalty in 2023. But in recent years, very few of them are still in use. Let's talk more about how to increase customer loyalty.
Membership Programs
Obviously, forcing customers to sign up with the store to make purchases can lower the conversion rate. However, most users will do this only if you provide them with compelling reasons to do so. Just keep in mind to simplify the account creation process, for instance, by allowing Google and Facebook signups.
Customers anticipate receiving some sort of benefit from having a membership. Customers will appreciate the great benefits, which include exclusive discounts, access to member-only promotions, free shipping, a special return policy, and first dibs on new items.
The advantages that you provide will vary depending on the kind of goods or services you sell. Additionally, be sure to learn about your audience and provide them with valuable content.
Memberships are a fantastic way to boost WooCommerce customer loyalty in your store and increase sales. Gratisfaction and WooCommerce Memberships are two plugins that can assist you in managing these membership schemes.
Program for Points and Perks
A great way to increase retention is to complement memberships by giving your users points and rewards for each purchase.
With each purchase, your customers earn reward points, which they can redeem for benefits, such as using their points to purchase or receive a discount on some of your products.
Doing this encourages your clients to continue doing business with you. They earn more points as they shop more. They buy, they receive benefits from each purchase, and the relationship is mutually beneficial.
Reward Points, YITH Points and Rewards, and WooCommerce Points and Rewards are a few plugins that can assist you in setting up a Points Program and boosting WooCommerce customer loyalty.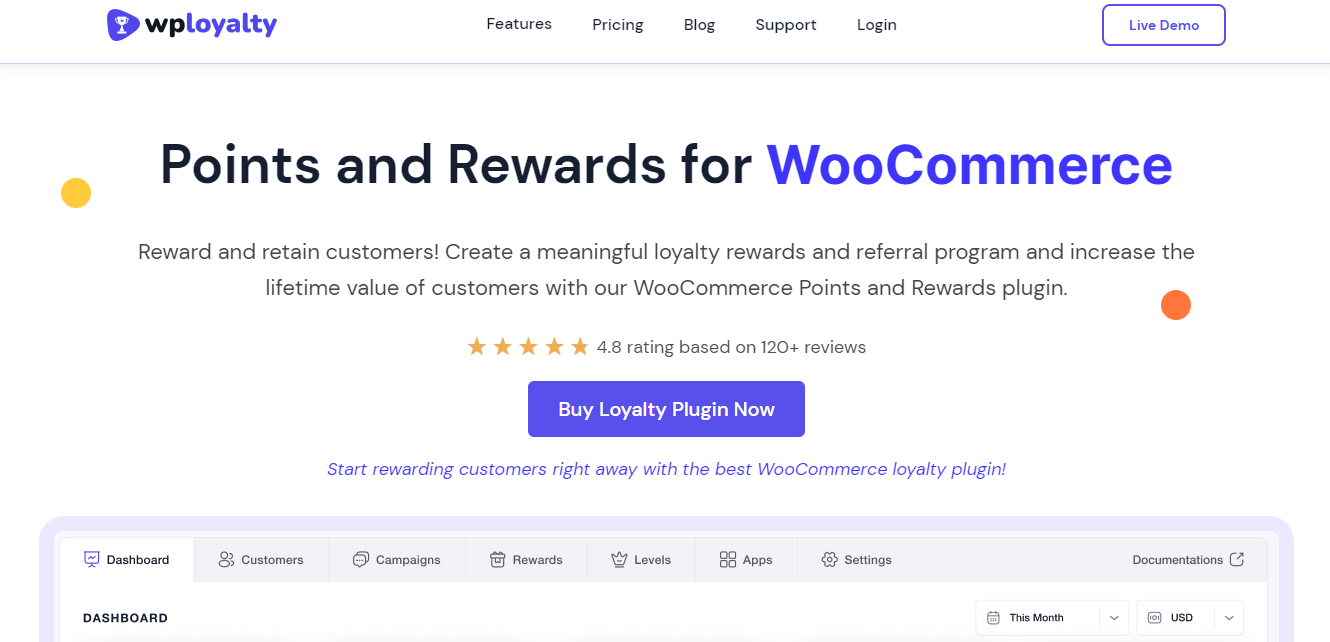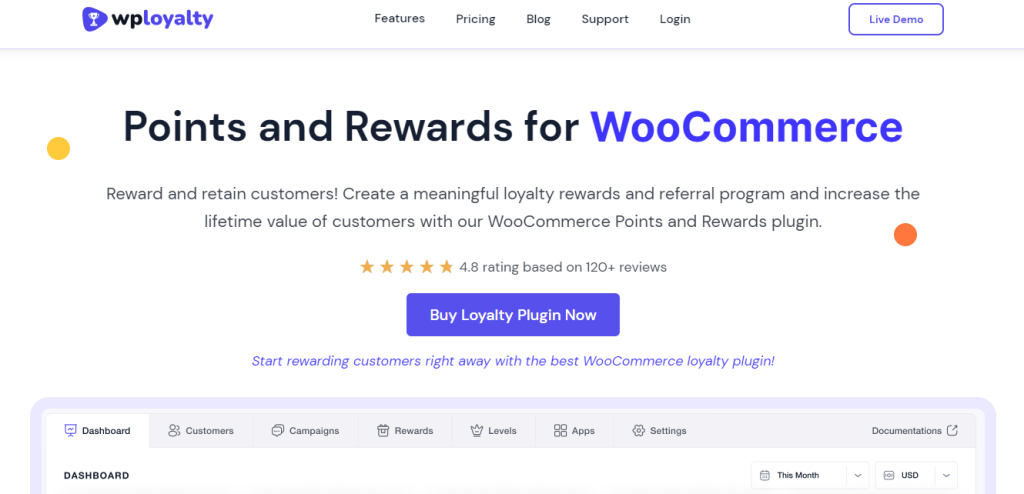 Excellent Return Policy and Customer Service
Online shopping is popular because it is more convenient and quick. Also, customers expect someone to address any queries or issues they face. As a result, providing exceptional customer service is crucial and can have a significant impact.
Even though the best customer service helps you boost sales, you still need to ensure that it offers the customers something worthwhile. Lack of trust is another important factor in shopping cart abandonment. Scams and questionable websites are more and more prevalent in today's world. Because of this, consumers are extremely cautious and won't make purchases from websites they don't trust.
Having a secure payment process and an excellent return policy is a great way to earn their trust and increase WooCommerce customer loyalty. It reduces risks for users and fosters a feeling of transparency.
Referral Initiatives
Nowadays, one of the most effective marketing strategies is word of mouth. You are more likely to shop at a store that a friend or relative has told you about. What if you could persuade more people to promote your WooCommerce store so that it grows naturally?
Referral programs are a fantastic way to do this. One strategy is to give existing clients discounts or points if they refer new customers. A more effective strategy, however, is to gain from both new and existing customers. Both parties can enjoy incentives from the referral program.
Referral programs help you increase WooCommerce customer loyalty and increase organic sales. Some of the best WordPress referral plugins, like Refer a Friend and ReferralCandy, are excellent plugins to try out if you want to set up a referral program.
Reviews and Customer Feedback
Having a feedback or review system in place is another way to win customers' trust. Your website will gain credibility as more people rate your products and services.
As customers, we have all used review-based websites like Amazon and Airbnb, and we have all made purchasing decisions based on the opinions of other users. As a result, look for a reliable system with honest reviews.
Pair this strategy with a membership or points program to encourage your customers to leave reviews.
WPLoyalty allows you to increase customer loyalty in an easy way.
Conclusion
It takes time and effort to increase customer loyalty to your WooCommerce store. Conversion happens only when you get customers to visit your online store. A good reward system to appreciate customers' transactions with your brand is most important to growing your business. From signing up with your store to referring friends and family members to your brand, a customer plays a vital role in expanding your business's visibility, so rewarding them deceitfully is mutually beneficial as it, in turn, supports your business's growth.
It's also good to give helpful information and frequently send follow-up emails to generate interest. This does not, however, obligate you to bombard them with emails. The emphasis should be on giving them value so they will naturally return to you.
So, through this blog you got an idea to increase WooCommerce customer loyalty? To know more about what is customer rewards program, Click here
You can also increase customer loyalty by creating a points and rewards system. To know how to set up points and rewards system in WooCommerce, Click here
WooCommerce customer loyalty can be increased by creating a referral program. Click here to learn how to set up a referral program in WooCommerce.
Why is it Important to Gain Customer Loyalty?
It is important to gain customer loyalty because loyal customers purchase more from your store than normal visitors. They help you grow your revenue easily.
What is Customer Loyalty Strategy?
Customer loyalty strategy is to encourage customers to make repeat purchases at your store. On the other hand, you will reward your customers with exciting coupons/discounts.
What inspires Customer Loyalty?
Rewarding your customers with huge discounts will forge customer loyalty and improve your customer's shopping experience.
How do you Gain Customer Trust?
Gain your customers' trust by being loyal to your customers. Show them you value their loyalty and the money they spend at your store.