Customer loyalty programs help you retain customers and that's why it is still relevant. Even big eCommerce players like Amazon, Walmart and many more run loyalty programs in their stores.
Loyalty programs have the potential to increase customer retention, which helps you develop trust and grow stable recurring revenue from your customers who come back to buy from you over and over again.
The best part is customers actually expect a loyalty program from an eCommerce store. So, all you have to do is give them one.
This article will show you some of the best customer loyalty program ideas that you can run in your eCommerce store. Make sure you employ some of these ideas in your store and build a loyal customer base.
Why are Customer Loyalty Programs Important?
Did you know? 75% of the consumers prefer the companies that are rewarding them. This stat tells us that the customers not just expect good service but also prefer some exclusiveness. They want to be treated special for staying loyal to your store. Of course, they deserve that. Don't they?
That's why well-designed loyalty programs are a must-have for satisfying your store's loyal customers.
As points, discounts and coupons, there are abundant forms of rewards available. And there is no shortage of customer loyalty program ideas too. Let's figure out how to implement them smartly, fairly and successfully!
Rewards for Every Action
For every action the customer makes, there should be an equal and instant reward! This is the law of the loyalty reward points system. Make sure you are standing by the law.
So, start rewarding the buyers right away when they create their accounts. Offer a Signup Bonus and welcome them with open arms. Providing a warm welcome, this bonus induces a happy beginning of a customer's relationship with your business.
And don't just slow down there. Keep on rewarding your customers whenever there is a possibility. For every purchase they make, every profile update, every product review they write, delight them with rewards and more rewards.
You can also award the customers with points for their social media sharing & on their birthdays too.
Aimed at enhancing WooCommerce powered eCommerce stores, this WPLoyalty plugin is loaded with multiple features that can create a perfect platform to offer loyalty reward points for eCommerce customers.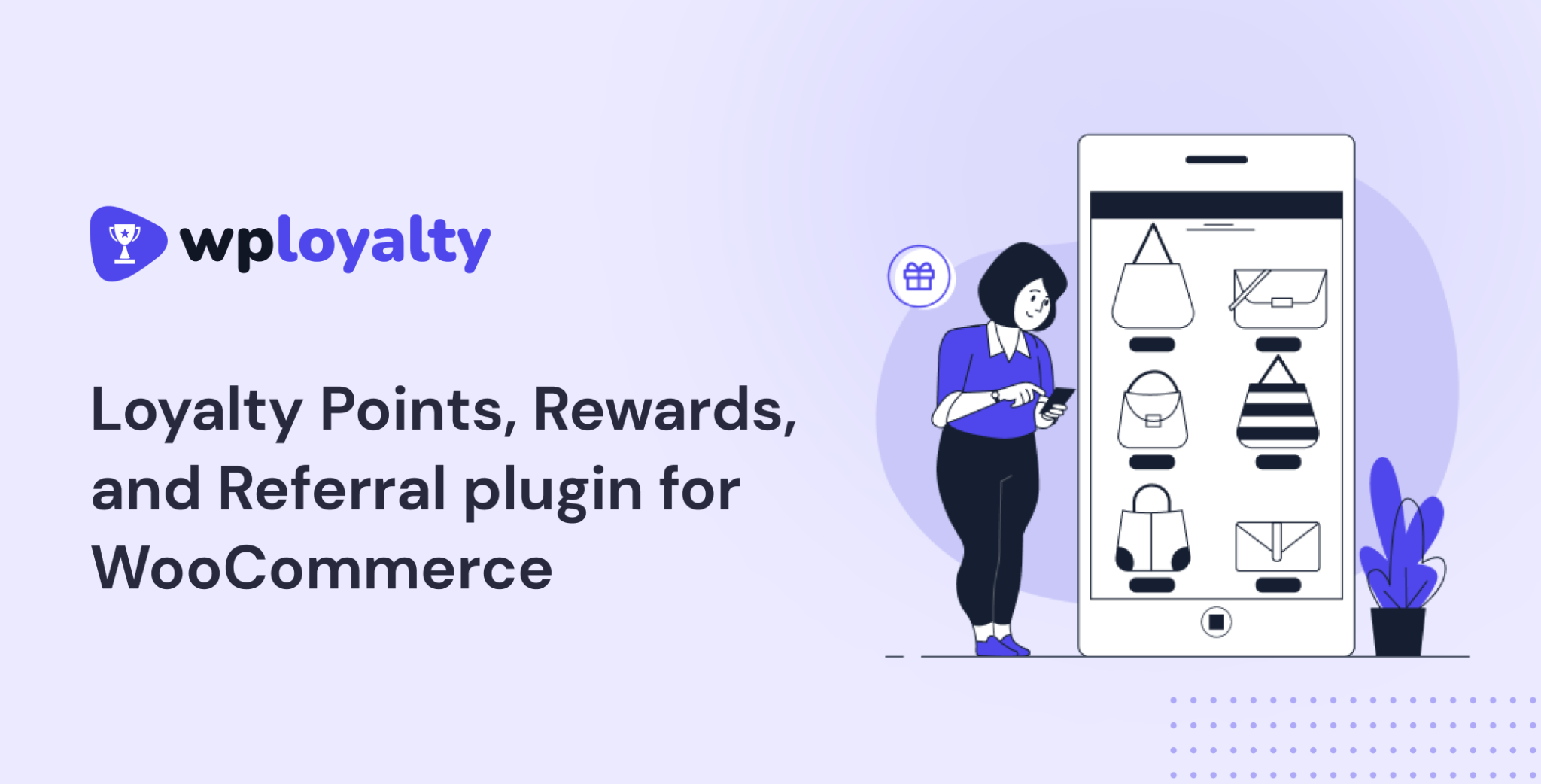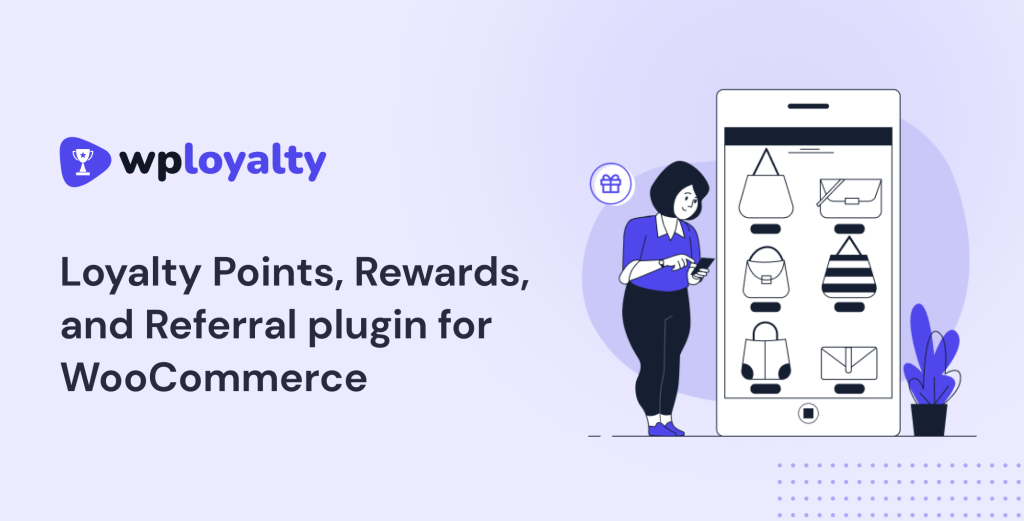 Spend More, Win More
One of the recent analysis states that eCommerce sales mounted up to $4.9 trillion all over the world. People have their own reasons to spend such a substantial amount of cash on digital shopping, such as convenience, crowd-free, and better pricing.
Let's give them another solid reason to spend more in your store with this 'Spend More, Win More' reward system.
So, how does it work? It's simple. Design a point-based system through which your customers can earn loyalty reward points on the basis of the amount they spend on each order. Formulate the point system exquisitely with clear details regarding how many points will be rewarded for each range of order values and display it on your website as shown below.
| | |
| --- | --- |
| Order Value | Reward Points |
| $100 – $199 | 10 |
| $200 – $299 | 20 |
| $300 – $399 | 30 |
Let's say, when a customer is placing an order for $125, they will receive 10 points. And when their order value becomes $225, they will get 20 points and so on.
Okay, but how can you let your customers benefit from these reward points? Here is how!
Firstly, define the value of each point, such as 1 point = $1. Then provide the options to redeem those points as a discount coupon or a gift card. So, whenever a customer places an order, the applicable points will be added to their reward points balance, and they can redeem them as per their preference.
Tiered Loyalty Program
Let's roll back the years a bit. We all would have played our favourite video games relentlessly during our childhood. No matter which game it was, there will be rewards for each mission and level completion.
Now, Imagine, if there were no such rewards, would it have been interesting? Well, not really. Because if there were no levels and rankings, what's the difference between a newbie and a pro player? What's the benefit of playing the game for so long?
Similarly, when a customer has a long-term relationship with your store, it's important to honour their loyalty. One way of doing that is by creating a tier-based loyalty reward points system for the customers.
| | |
| --- | --- |
| Total Number of Orders | Tier |
| 25 – 49 | Gold |
| 50 – 99 | Platinum |
| 100+ | Diamond |
This table depicts an example of a tier system based on the number of orders placed by the customers. For each tier, specify the kind of benefits like this,
| | |
| --- | --- |
| Tier | Benefits |
| Gold-tiered Customers | 25% discount on the expedited shipping fee |
| Platinum-tiered Customers | 50% discount on the expedited shipping fee |
| Diamond-tiered Customers | Free expedited shipping |
Here, we can see the customers who are in the gold tier can avail a 25% discount on the expedited shipping fee whereas the same customers can avail free expedited shipping when they move to the platinum tier.
Intended to reap more rewards, your customers will try to level up as soon as possible by making more frequent purchases, and thereby evolving this tier system as one of the smart ways to implement loyalty reward points for eCommerce customers.
Referral Program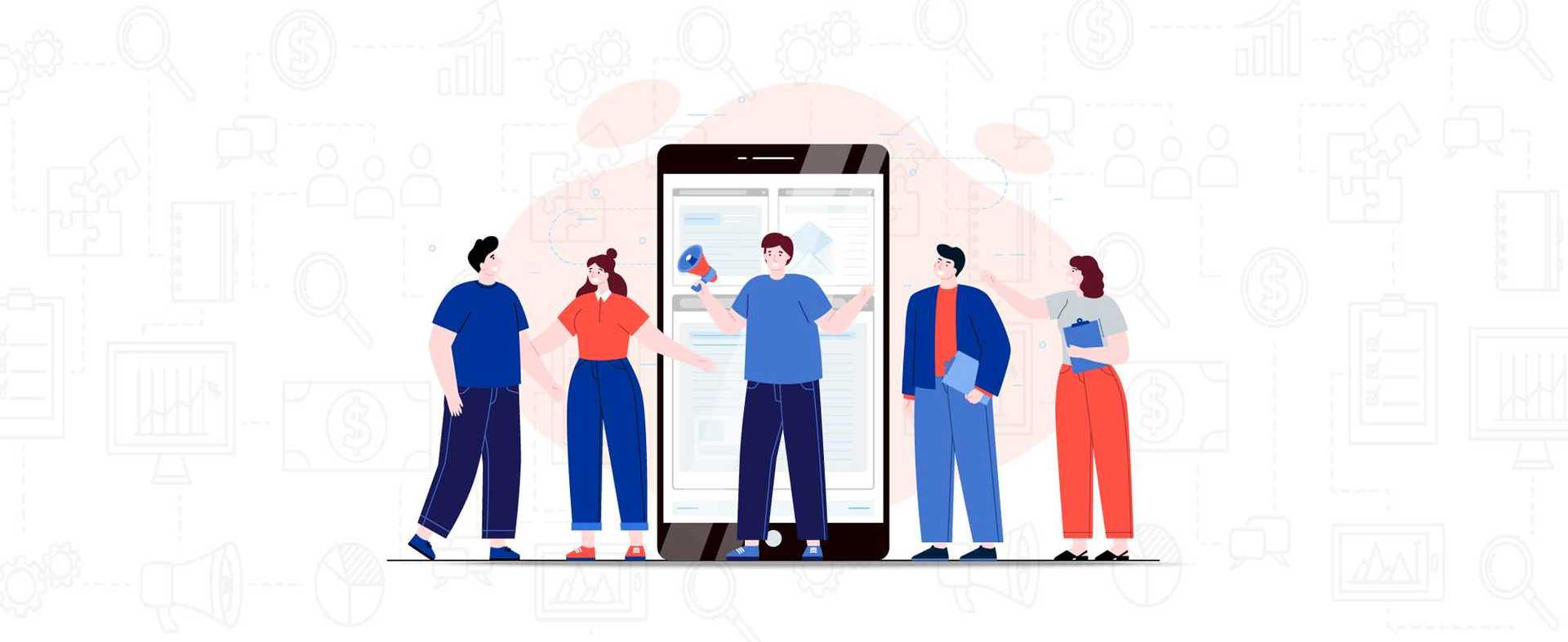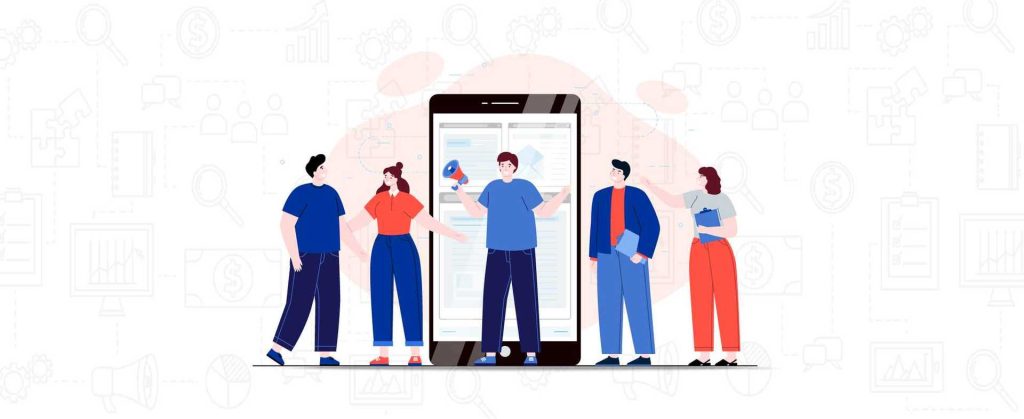 In order to make your business come off with flying colors, it's mandatory to have an effective customer acquisition strategy. There is a report that says 92% of the customers trust the feedback of the other customers. Therefore, Referral Programs can turn out to be a masterstroke in your process of seeking new customers.
Launch a referral program for your existing customers and let them obtain loyalty reward points by referring their friends and colleagues. Let's discuss what are all the essential aspects involved in this program.
Terms and Conditions: Build a landing page with clearly defined terms and conditions, elaborating the dos and don'ts.
Reward types: Determine the type of rewards for each referral and when and how they will be offered (Eg: 5 points for the first referral, 50 points for completing 5 referrals). Usually, it will be delivered once the new customers complete their first order.
Referral methods: Create a referral code for each customer as part of their user profile. Also, generate a shareable link using which the referred customers can sign up.
While providing a high-quality service triggers a positive Word-Of-Mouth for your eCommerce store organically, the initiation of this loyalty reward point program intensifies the customer acquisition even further. Also this is one of the widely employed methods of delivering loyalty reward points for eCommerce customers.
Membership Rewards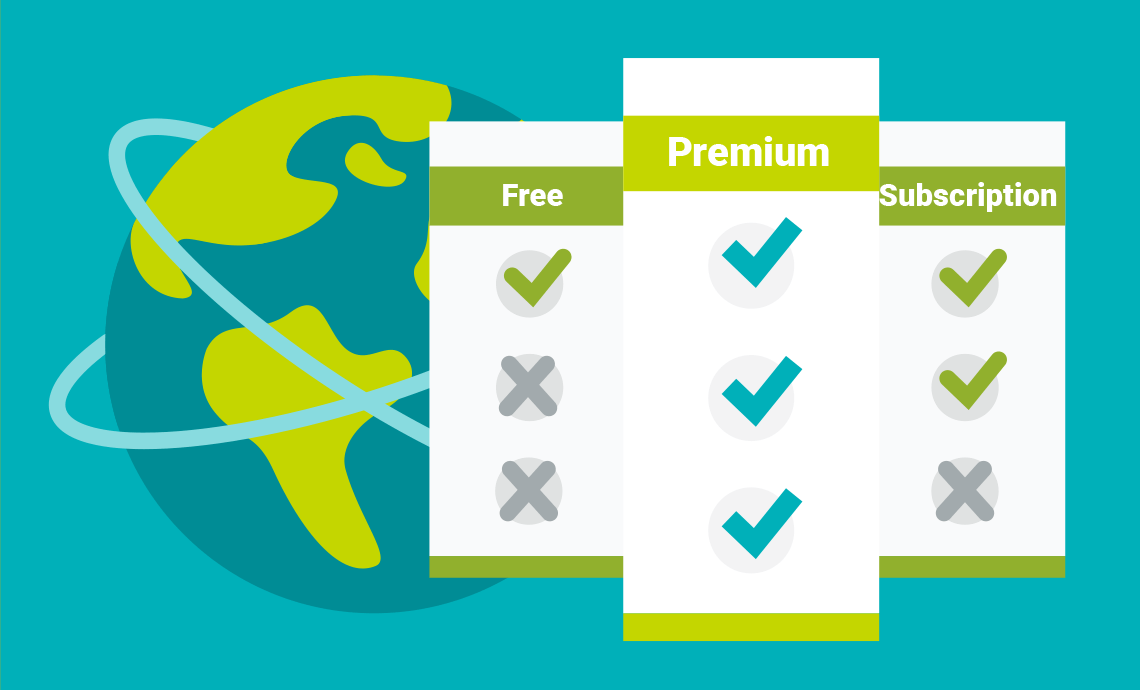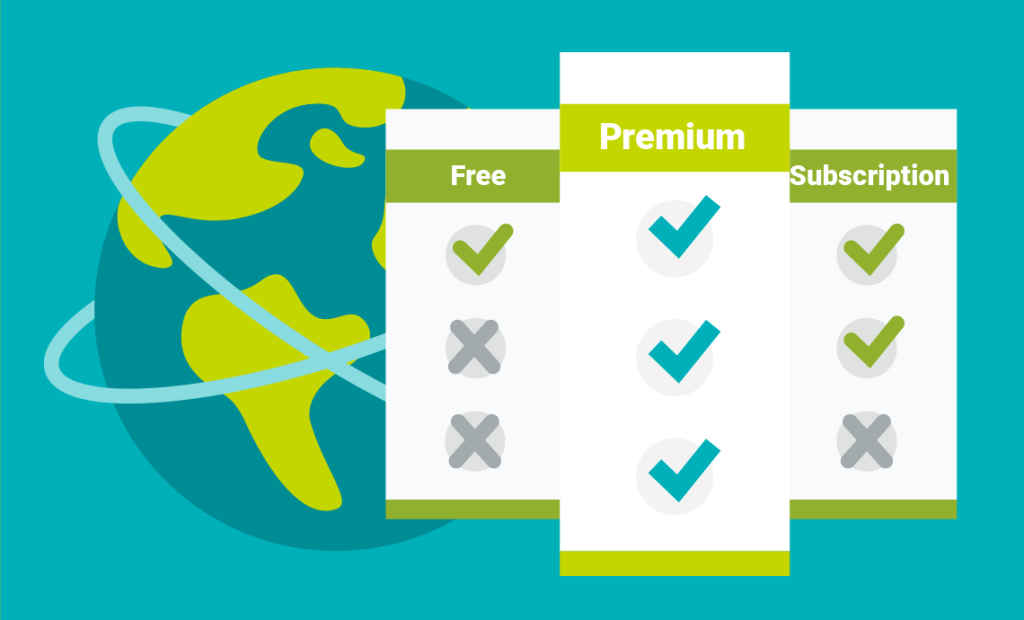 We are in 2022, and now, it's not just Amazon Prime and Walmart +, but almost every eCommerce store has its own subscription-based model.
Alright! But why do the customers want to pay an additional fee for a service which is already good? Let's unfold the answer.
Imparting a sense of belonging, subscriptions can strengthen the relationship between your store and its customers. Now, how about making it even stronger? That's what we are going to discuss now.
Obviously, a subscription plan comprises numerous perks such as,
Early access to new products
Free expedited shipping
Add-on features
Apart from these features, pave the way for your subscribers to accumulate their loyalty reward points balance by building a loyalty program specifically for them.
Offer a handful of reward points on every renewal of the membership. Create a special pool of products and let your subscribers acquire their desired product with their available reward points.
This Points and Rewards for WooCommerce plugin enables the merchants to form a membership-based eCommerce rewards program where the customers who had signed up can avail exclusive loyalty rewards.
Anniversary and Milestone Celebration
The consumers may not remember when they have placed their first order on your website. They need not, actually. However, you can impress your customers by memorializing the beginning of their journey with your store.
Overwhelm your customers, giving more loyalty reward points every year on the date when they have placed their first order in your store. Let them realize how special they are to your business!
Not just on anniversaries, you can even reward them with more points for every milestone they cross and accomplishments they make while being in association with your eCommerce store as follows.
Completion of 50 successful orders
Completion of 100 successful orders
Placing 10+ orders in a day
Placing 30+ orders in a month
Like this, keep on finding ways to relish their loyalty every now and then!
Surprises and Giveaways
It doesn't matter whether they have placed a single order or a hundred orders, each and every customer is special and indispensable to the growth of an eCommerce business. So, their special occasions are also special to us. Isn't it?
Design a survey page as part of your website in which your customers can enter the calendar dates of their birthdays, their family members' birthdays, and wedding anniversaries.
Utilizing this information collected, surprise them on those dates, delivering a gift to their address with heart-warming wishes.
Showcasing how valuable they are to your business, this kind of surprise message and loyalty rewards can be a sure shot way to put a smile on your customer's face.
Games and Events
There are no bounds for having fun, so why not let the consumers have some while surfing your website! Infusing an amusing touch to your eCommerce site, the concept of Gamification can be extremely intriguing and grab the attention of many.
Gamification is a process of utilizing gaming mechanics to increase engagement and participation. Generally, it is used as a productive method of offering loyalty reward points for eCommerce customers. The good thing about gamification is that you will have a lot of options. You can make your website as versatile as possible as there are innumerable kinds of games available.
Remember, there is a key point to be considered while building a game-based loyalty reward point system. These kinds of games and events should be absolutely fair and logical. The customers should never feel deceived.
Take a look at some of the commonly employed games by top eCommerce sites.
Spin and Win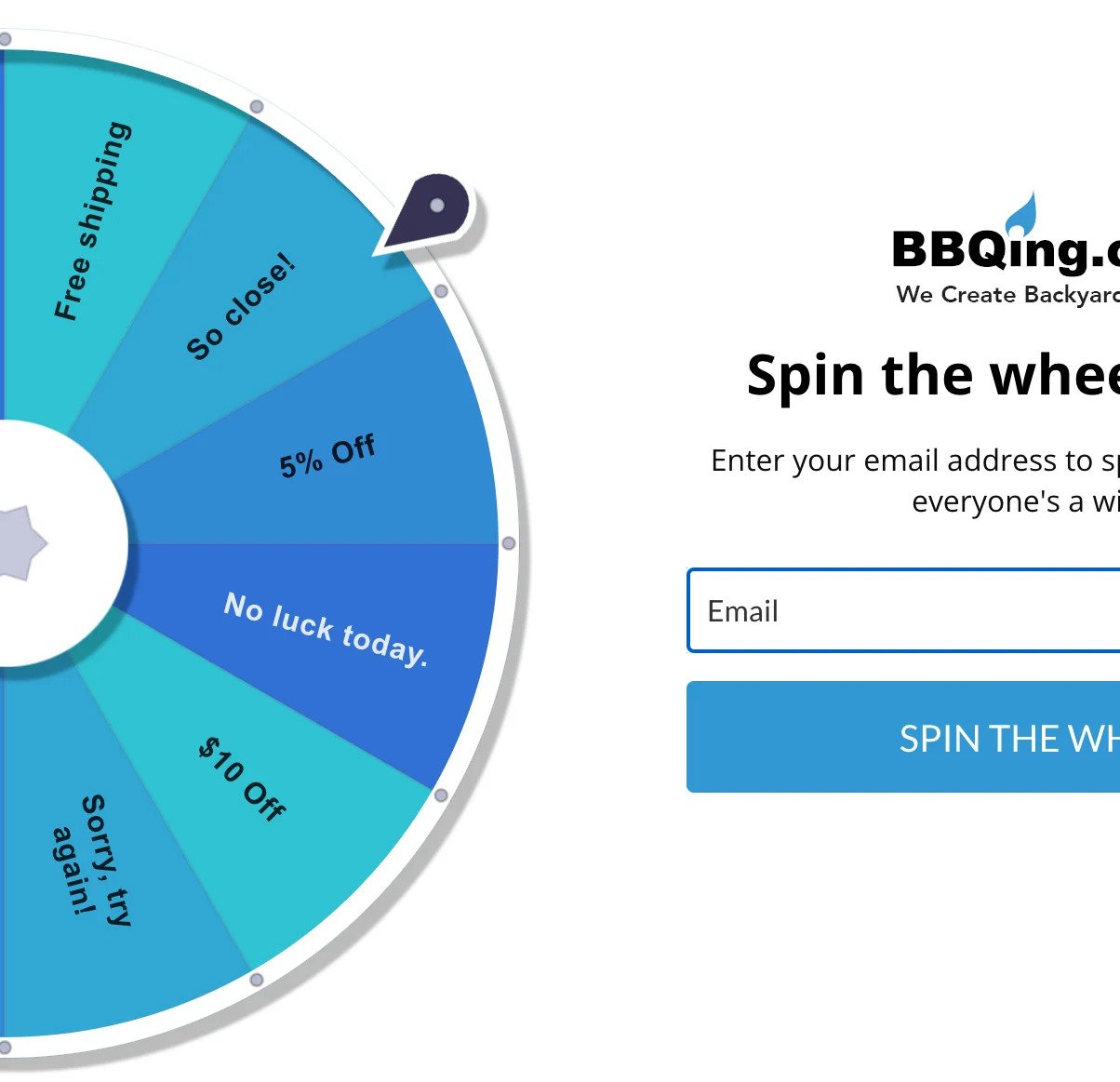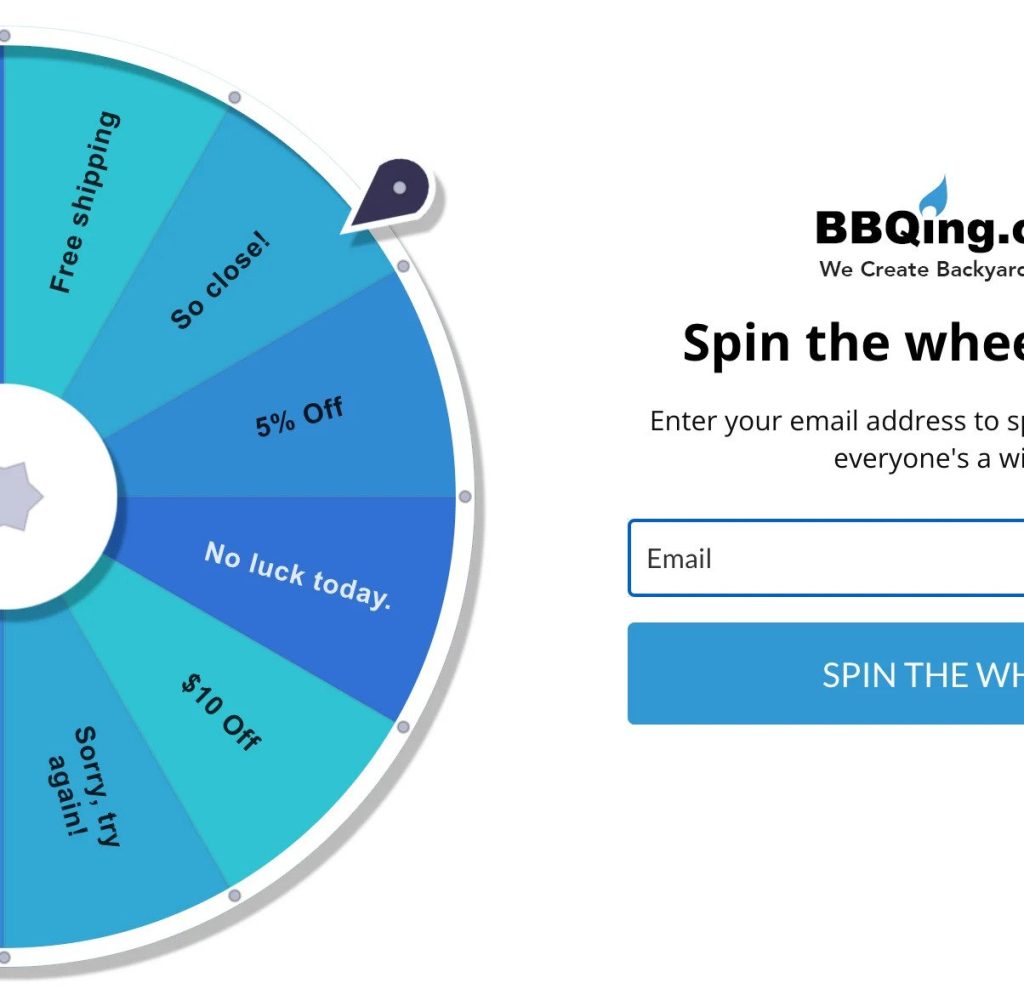 A colorful spinning wheel resembling a pie chart that starts rotating when touched. Each slice of the chart represents a particular reward and a pointer located at its center denotes the reward won at the end of the rotation.
Find the Difference
A pair of identical pictures will be displayed with only minute differences between them. Finding those differences is the task provided to the players to grab their loyalty rewards.
Quiz
A set of short questions that require short and precise answers. The questions can be related to general knowledge or your store and its products.
The winners of these games can be rewarded either on a First-Come, First Serve basis or by a lucky draw.
Feedback-Based Loyalty Program
Despite the kind of reputation your business has earned, the need for improvisation never ceases. You might be thinking that most bases are covered on your website whereas the customers might still feel something is missing. A feature that has been working so well might not work in the future.
Frequent brainstorming can find ways for the betterment of your store. But, staying in accordance with the customers' expectations is not that easy. So, are there any other alternatives? Yes, there are, and here is one of them!
Set up a platform for your audience to unearth their creativity! Acknowledge their ideas and suggestions about how to make your website more user-friendly. It can include the changes needed in the existing attributes or any additional feature request. They can also report the flaws they find in any product listings as well.
Evaluate those ideas and feedback periodically and identify the ones which are valid and feasible. Then, award the corresponding owners of those ideas and feedback with loyalty reward points fairly.
This program can be conducted either on your business's social media pages or on the website itself.
Mission-Driven Program
Corporate Social Responsibility (CSR) is the fundamental essence of this business that aids in making your store widely known not only for the good service but also for a good cause. And, you know what, 77% of the consumers prefer buying in eCommerce stores which are not all about making profits but also striving towards social good.
Amazon Smile is one such social program in which the customers will be allowed to donate 0.5% of their order value to various charitable organizations.
Similarly, you can initiate a mission, intended to rectify any social issue and welcome your customers to be part of the mission, creating a community among them.
Honoring their goodwill gesture, confer each participant with loyalty reward points whenever they make a contribution through their purchases.
Your store can attain a positive stature among the masses with this type of eCommerce rewards program.
Signing Off
If you were looking for smart ways to implement a loyalty reward points system for eCommerce customers, we hope you have found this article more than helpful. From making the customer spend more to enabling them to be part of a social cause, we have discussed various customer loyalty program ideas.
We have also shown you some useful tools for this such as Wployalty and Points and Rewards for WooCommerce. Keeping this as a guide, you can now devise an effective eCommerce rewards program, achieving higher levels of customer retention.
Now, it's all about the execution part. Get, Set, Go!