Almost all businesses of all sizes run loyalty programs these days. The customers are willing to be part of the insiders of a business to enjoy the benefits and perks the programs offer. Also, the online stores are brainstorming over how to come up with interesting loyalty program ideas to engage and retain their customers.
As a business owner, you may be curious about implementing a loyalty program with a set of benefits and rewards the customers expect from your online store. Are you wondering what rewards to offer or how to promote the loyalty program?
While these are legitimate queries, first you need to anticipate what do customers need from a loyalty program? An engaging loyalty program should be designed from the customer's perspective.
So let's get started and know more.
Customers Expectations From a Loyalty Program
Rewards Must be Valuable and Achievable
Probably, the most ideal way to keep shoppers returning to your store is by rewarding them for their loyalty. Implement a loyalty program that gives them offers, gifts, and exclusive discounts.
But several shoppers quit taking part in a loyalty program mainly because of two major reasons:
The provided rewards/offers were not of their interest
Too difficult to acquire points for rewards

Clearly, the primary edge shoppers want from your loyalty program is the rewards. This is the super motivating force that urges them to join.
It's essential to remember that when a customer signs up for your program, it is fair that you deliver what they want in return.
It is an unsaid understanding.
The best kinds of rewards are those that please your shoppers and lift your deals. At times, offering the best experiences can be substantially more viable than offering products or discounts.
Suppose you run a restaurant where your loyalty program members can avail a free cooking class. Or VIP night, where you entice them by providing new food your kitchen is experimenting with. You can likewise open the door to upsell different items.
Customers are progressively aware of worldwide ecological and social issues. They like to realize that organizations around them are supporting them. Hence, including social duty into your loyalty program can likewise be important for customers to associate with a brand.
Finding out which rewards will be most valuable for your shoppers basically relies upon
Your business
Your customers,
And the sort of rewards you need them to enjoy.

Furthermore, don't blow the opportunity of showcasing yourself to a bigger crowd. Transform loyalty into a permanent fixture for your brand by offering an assorted combination of rewards.
Reward your VIP Customers with VIP Perks
Every shopper will look forward to feeling special and unique. You can utilize this feeling to your advantage when creating a loyalty program for your business. Given this fact, how to craft a customer loyalty program in reality?
The fundamental idea lies in providing your shoppers with something uncommon and restricted for other people. This way, you let your shoppers feel unique. Such motivational dose would be a vital propelling element when settling for a purchase.
For instance, you can profit from executing the customer loyalty program if you have a tier-based loyalty framework. It's more than the earn-and-burn parameter, but they also understand that the brand looks after them. They feel important; hence their bond with your business grows more substantial than before.
Such insider programs with benefits attract other customers to get into the special circle of status. Once they enter the internal ring of loyal customers, treating them with VIP advantages and perks do the rest of the magic.
Don't Keep Your Customers Waiting for Rewards
Instant rewards and benefits influence customers' buying decisions undoubtedly. So they obviously anticipate prompt and regular advantages from your brand.
Accordingly, in an exceptional loyalty program, individuals can draw in with the program every hour of the day and 365 days a year.
What's more for your customers! They are glad to pay for that.
Ease of Use and Convenience
This is a fast-paced digital period of smartphones and instant delight. So things need to be fast and advantageous. Or, it is likely to get dropped. Shoppers anticipate quick access to program benefits and the associated convenience the technology permits.
So it's vital to plan a program that is speedy, simple to join, and easy to use. Any marketing material you showcase should highlight how user-friendly and beneficial the program is going to be.
Loyalty program members ought to know where they stand, what they have gained and saved, what's going on currently, and what's waiting for them.
Your loyalty program plugin should offer a simple dashboard that informs customers in time about deals and updates. The more you can smooth out each step of your loyalty program, the more it will turn out to be successful.
Engage your Customers Consistently
Plan a program from the shopper's perspective to increase customer engagement. One of the clearest replies to the inquiry "how to boost consumer loyalty" is simply being available in their lives continually.
Also, the solid method for doing that is to speak with them. Not just with regards to the products or services your business offers. But also offer added value by advising, discussing the other related subjects, and engaging way beyond the purchase cycle.
Let us say that your customers are engaged not exclusively to the advantages and rewards but with your brand itself.
This implies your business will find the opportunity to stay ahead and turn out to be a need over your rivals.
Appreciation
Maybe the most neglected part of what shoppers look for from loyalty programs is an appreciation for their loyalty. A decent loyalty program will invariably show the business' appreciation for a customer's continuous support.
Welcome messages are an incredible beginning.
A straightforward 'Thank you for joining' email will cause the client to feel quickly appreciated. Also, the extraordinary part about utilizing an automated loyalty program like WpLoyalty is that this can be automated. For instance, organizations can decide to have it so that each time a customer joins your program, they get a welcome email.
You can likewise contact individuals who haven't visited in some time to get them to return. Shipping a message like the following will do the needful – Hello Evelyn, we miss you around the store – come in this Friday as we got new launches and take part in our upcoming exclusive sale.
Why?
Since the business contacts Kate directly, Kate feels appreciated and recognized for not having visited for some time, and she gets a sneak peek at new launches!
These little mail endeavors will keep them drawn in and returning because they feel esteemed and appreciated.
Provide a Personalized Experience
Personalization is immense.
These days brands that offer loyalty programs to their customers should concentrate well on personalization. And, concentrate on building more significant customer relationships that go past special offers.
Insisting on having better emotional connections with customers that help them identify with the brand's core values.
Several brands are already taking on it. And, a whole lot of customers are accommodating with it.
To such an extent that customers anticipate that brands should offer them a customized experience even with their loyalty contributions.
Why Manage Customer Expectations?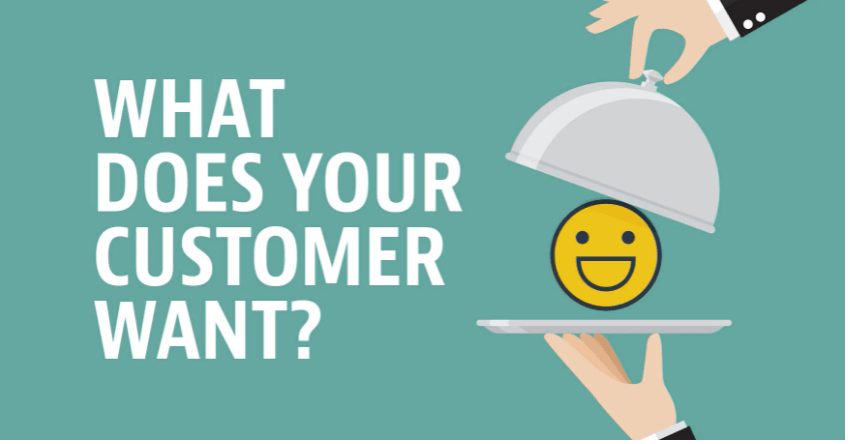 To address and sort out any lag between customer expectations and reality is a worry for several brands. With over-the-top publicizing efforts, it has become very challenging to handle customer expectations of the brand.
They will more often foster uncertain expectations and get frustrated when their expectations are not met. This is one of the main reasons behind the expanding customer attrition rates.
A fulfilled and cheerful shopper can end up being a significant resource for the brand. It can positively impact the bunch of companions, assist with organic customer sourcing, and with building a solid and trustworthy brand image.
Therefore it is important to oversee customer expectations. A decent method for beginners is to offer the shoppers rewards and motivations in the form of a loyalty program and keep them held and cheerful.
Best Practices to Design a Loyalty Program For Your Business
Craft an Overall Concept
The response to how to build a loyalty program for your brand begins here. Starting from
Fostering an overall vision
Laying out clear loyalty program objectives,
Remembering essential performance indicators to follow.

That is the reason it's vital to assemble the legitimate reason for your loyalty program by brainstorming the pointers like:
Your objectives in the long-term
Is there a current customer loyalty program that can be upgraded, or do you have to foster another one from the base?
How would you make the loyalty program an integral part of your brand?
Are you aware of your customer's requirements to offer something applicable to satisfy their expectations?

Assuming you have precise answers for each one in the list, congrats – you're all set to continue with the next phase of the online loyalty program.
Develop a Design
With regards to loyalty programs' design preparation, there are two choices conceivable:
You can consider the choice to make the design yourself
Or go to a reliable design organization with an established history.

The first case is helpful and cost-effective.
The subsequent choice is priceless since it permits you to have an appealing look.
If you are wondering whether or not to pick between these two choices – we would prescribe you to consider the choice of hiring the experts. This way, your program will have more opportunities to be fruitful.
Make it Elegant and Attractive.
The take-off point for each fruitful loyalty program is its alluring quality. Therefore, it is a good idea to invest energy in making the program truly elegant and appealing.
How to adequately accomplish this? Everything is centered around the wow factor here. We prescribe you to concentrate on the below elements:
Thinking of a good idea behind the scenes
Having a cool program name
Creating contagious loyalty cash

Establish and Publicize
Assume your loyalty program is nothing but a product of your brand. With that, ask yourself, What does any new product require before it is launched? Right, it needs advertising. To foster a powerful customer loyalty program advertising, we prescribe that you give specific consideration to factors like
Building powerful communication with your shoppers
Featuring the program advantages,
And, maintaining a consistent emphasis on tuning your program.

That is it!
Develop an Emotional Bond With Your Customers
Another thought you can use to respond to the inquiry "how to enhance a customer loyalty program further" is basically establishing a positive connection.
This technique has forever been a reliable one for expanding customer loyalty rates. The mystery of such a methodology lies in addressing individuals' desire to be astonished and make revelations.
Furthermore, when they don't know about a gift, getting it for the first time induces an emotional high. Also, it becomes the one they will need to encounter, over and over. You can benefit from picking this sort of program by remunerating shoppers when they would least anticipate it.
Examine and Improve
Once you have rolled out your loyalty program, you have to track how effectively it meets your goals and KPIs.
There is a range of tools available online to measure the performance of your loyalty program.
Measure the performance aligning with the objectives set when creating a loyalty program and make amendments as required.
Customer Loyalty Program – Importance of Having One for Your Business
The importance of a customer loyalty program is apparent and known to everybody. The significant ones open doors for shoppers and help them save cash, entertainment, access to special offers, and so on.
We should check out the ways how your business can profit after implementing a loyalty program.
Retain Current Customers
Did you know that repeat customers are the most loyal ones for the business? Here is why:
They spend more cash.
Selling products to them is easier.
Loyal customers promote your brand through word-of-mouth marketing.

This is why repeat customers should be your primary goal to focus on for your online customer rewards programs.
Hence, it is vital to develop your repeat customer who makes repeat purchases from your business. Building your online reward program around this thought will help you to
Increase customer retention
Develop their loyalty
Develop your profits!

Entice New Shoppers
Focusing on new customers would be a decent expansion to the above point. Planning a truly alluring customer loyalty program would be a great lift to developing your audience.
Also, assuming you treat them appropriately, you'll convert them into repeat customers that will come to you over and over.
Boosts Conversion Rate
The idea of CRO itself lies in expanding the rate of customers carrying out the desired action on the site. The methodology for acquiring this incorporates building a special kind of engagement among shoppers and the brand.
Offering your clients to partake in a well-planned customer loyalty program is a decent method for improving engagement and, subsequently incrementing the rate of conversion of your site.
Gather Customer Data
You can request that customers give more data about themselves to participate in your customer loyalty program. The advantages of gathering customer information are huge. Having it close by, you can use it to:
Develop the customer experience further
Refine your advertising technique
Give customized offers to clients
Transform the information into revenue
Figure out a lot of different strategies to benefit from the accumulated information

Expand Customer Lifetime Value
Customer lifetime value is one of the key attributes you should track as a piece of the loyalty program. Basically, it is the absolute worth of a client to a business over the entire time of their relationship.
It's a significant attribute as it costs less to retain existing customers than it is to procure new ones. In this way, expanding the worth of your current customers is an incredible method for driving development.
Decrease Promotional Costs
Online businesses allocate marketing budgets. By implementing a loyalty program for your customers, you can reduce advertising expenses.
Why?
Because these customers will happily share insights regarding the new loyalty program with their loved ones.
Think about this as a bonus method for advertising. Considering this, you could think about bringing down your promotional financial budget.
The Wrap
Shoppers that give you their time over your rivals need to be dealt with properly. Thus, loyalty programs are the best option for that.
This blog may appear to be a great deal of data to consume. However, the significant point is that all customers genuinely need and anticipate from a loyalty program are
Valuable and attainable rewards
Effortless and comfortable to use
Acknowledgement and appreciation for their loyalty
And to feel like they are a member of an elite club.

Please pay attention to the customers and prize them. Regularly.
Provide them with experiences that only your brand can. However, remember the value-based advantages since individuals actually value them.
Assuming that you can guarantee your loyalty program checks these, you are ensured to relish a high rate of customer retention and brand loyalty!