Are you still thinking about running a loyalty program at your eCommerce store and yet to accomplish it?
Nowadays, business organizations worldwide are using loyalty programs more frequently than before. These brands know the significance of keeping current customers and explicitly aim at building consumer reliability by executing a loyalty program.
What precisely is a loyalty program? While the details of each program might contrast, the base is the same. A loyalty program is a promotional framework run by eCommerce stores to reward the buying behavior of the customers. Consequently, increasing the customer's desire to remain loyal to the organization.
A loyalty program will offer
Loyalty points
Store credit
Coupon Rewards
Or any advantage that would attract the loyalty of a shopper.
Keep reading to find out more about Loyalty Programs and types.
Why Are Loyalty Programs Important For eCommerce?
Check out the top reasons to understand the loyalty programs importance.
Build Your Reputation
When employed in your eCommerce store, loyalty programs perform a dual role.
They encourage new shoppers to stay close to you after they purchase your products. Also, guarantees that current loyal customers feel esteemed by your action.
Obviously, by having a loyalty program, you further develop customer enthusiasm for your business. And additionally, increment the possibilities that current customers will impart this joy to those near them.
The more a client feels valued by a business, the more the individual is going to help that business and prescribe it to other people. In turn, this carries on a recurrent word-of-mouth nature that keeps on accomplishing growth for your business.
Rewards Make Shoppers Happy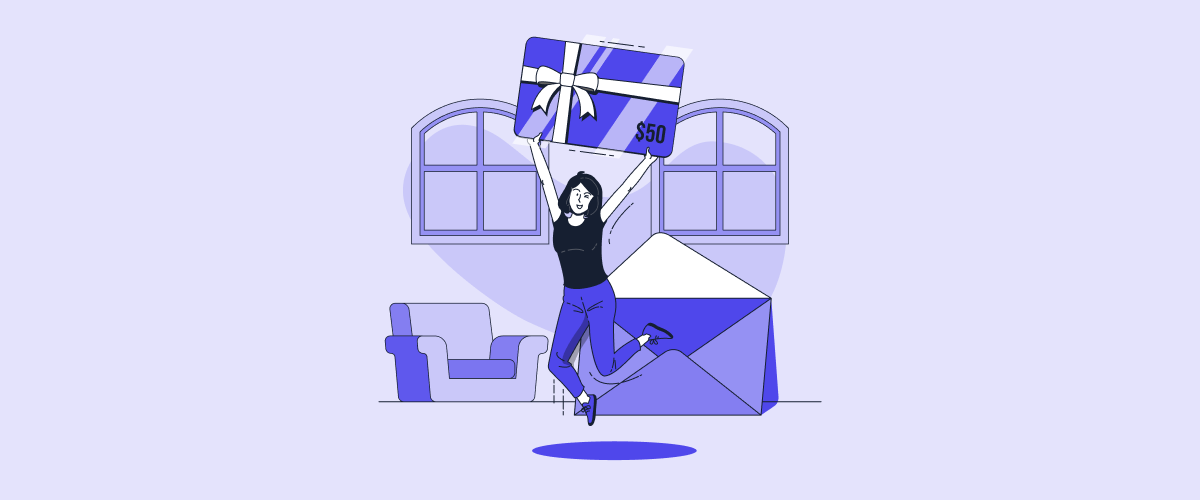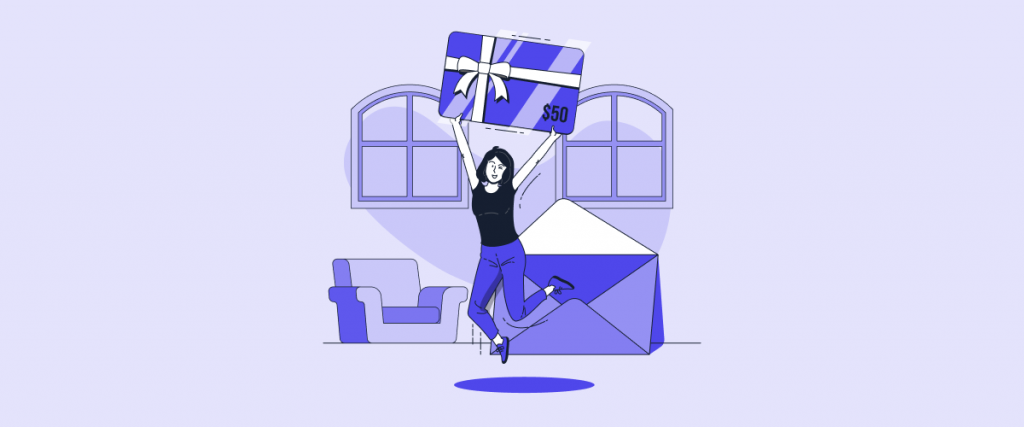 Ecommerce customers love rewards. Perhaps, what you can do here is give rewards to your loyal consumers. This will make your shoppers delighted and make them excited to allude new buyers to your business.
Of course, the perks you provide in your loyalty rewards program might not have any impact on the service and products that you offer your clients.
But your drive of giving extra rewards to your most loyal clients will separate your store from other eCommerce businesses.
By carrying out a loyalty rewards program, you are making an impression on your current and future customer base that you are not just about making profits of buys. But additionally, engaging with clients and developing a connection with customers.
This demonstration of generosity will work on the general viewpoint of your clients, which will, at last, influence the growth of your business.
Keep Hold of Existing Customers
It is important to take all feasible steps to retain existing customers. Reward clients for their loyalty by implementing a loyalty program. By offering rewards, you can turn existing customers into brand advocates for your promotional campaign & acquire new customers.
Adding a loyalty program to your online business brand makes individuals engage with you eagerly! By letting existing customers know that you have a loyalty program, you are advising them that you care about their presence and want them to purchase again & again from your store.
Also, you can begin giving birthday gifts, award and status updates, explicit time-limit offers, and more. These are great strategies that would get a shopper reconnected with your brand. Not exclusively you are showing you care about their loyalty, but you are making it fun for them to shop your items!
Increase the Average Order Value
A loyalty program can assist by boosting your average order value. Every time a customer places an order, they can acquire points or offers just for being loyal to your brand.
Whenever there's a motivation for your customers to acquire points under your loyalty program, you can hope to see your average order value increasing.
Here are a few suggestions to look into when having a loyalty program in store:
Pick a legitimate name and plan to make a more profound feel.
Foster a legitimate encounter. Ensure it seems like a game.
Guarantee clients have various avenues of enlistment.
Provide non-monetary and worthy motivations.
Making a customer loyalty program is a retention procedure that assists you in building associations with your clients, which will ultimately urge clients to buy once more.
The advantage of having a loyalty program is that it assists with building brand advocates, for shoppers who continue to return to your site to shop. Repeat customers are bound to purchase more from your store than individuals who are new to your store.
Let us assume that your store sells consumable items that people need to repurchase, like razors, toothpaste, or shaving cream. People generally stock these items over a period. You should set up a rewards or loyalty program, as there is more room for repeat business.
By empowering repeat deals, you create a huge fanbase who will probably order more items in your store. They are less expensive to promote through retargeting, social media, or email advertising. Subsequently, these evangelists assist with expanding the average order value.
Need to Drive Lifetime Value and Revenue Growth
The most effective way to drive customer lifetime value is the loyalty program. It is one of the essential reasons to add the loyalty program to your advertising strategy.
If you are seeing a regular decrease in your recurrent customers and customer advocacy, this implies your consumer retention technique isn't sufficient.
Accomplishing a profit from client acquisition turns into an unattainable dream. It likewise implies the relationship you have with your clients isn't that engaging, impacted by cost, or there is no energetic relationship to make them loyal to you.
With a loyalty rewards program, you can undoubtedly construct a solid bond with your clients as it assists you with sending loyalty prizes with customized offers. Make an explicit rewards program that mirrors your brand and permits your clients to communicate with it in effective ways,
Reward your customers for the action they perform on your online store.
Motivate reviews as a trade-off for loyalty points and value customer assessment of your items.
Give points for their engagement on your social media channels. (For their likes and shares)
Reward clients on their birthday.
These are a few ways to use a loyalty program and engage with your clients in a more significant way. This drives clients to feel you care about them as a person.
There is abundant proof that loyalty programs are key supporters of the revenue expansion of the brands that run them. But simply having a loyalty framework set up doesn't help in bringing more returns for the business.
The brands that have loyalty programs need to have an intensive comprehension of the mechanics that can be utilized and the sorts of practices that boost revenue. To better understand the revenue, it needs to be dissected.
Other than unit cost, there is the number of customers purchasing, frequency of purchase, and cart size that determine revenue. The most widely recognized factors that loyalty programs can influence are the frequency of purchase and the size of the cart.
Loyalty Program Benefits
The following are some insights that show how significant a loyalty program can be for your business.
70% of millennials expressed that a loyalty and rewards program impacts the brands they decide to purchase. (Oracle)
A 5% increment in consumer loyalty can expand the average revenue per consumer by 25% – 100 percent. (HubSpot)
Nearly half of the shoppers changed their shopping behavior to arrive at a higher level in the loyalty programs. (Invesp)
Shoppers who take part in loyalty programs are 78% bound to pay higher charges than simply stay with the brand. (3tier Logic)
64% of retailers say that their loyalty programs are the most ideal ways to engage with buyers. (Invesp)
Beyond these statistic data, a loyalty and rewards program enjoys a few benefits that make it a fundamental component of an eCommerce advertising technique.
Win customers at low investment
Are you consistently thinking to engage new consumers without going beyond your financial budget? And, not sure how? Fortunately, you are not alone. It is a loyalty program that can eradicate the issue.
Keeping a loyal client base is a method for decreasing expenses. The higher the income generated from this loyal customer base, the less the requirement for massive investments.
Boost engagement
By investing resources and efforts into loyalty programs, the expected outcome is that shoppers stay loyal to your organization. It comes up with additional benefits like the betterment of the customer's relationship with the brand, the increment of trust, and greater engagement via social media.
Besides, consumers can prescribe your eCommerce store to others, a vital exposure for business development.
Easy implementation
However, a loyalty program appears as a technique that consumes a ton of time and cost, but in real-time it is easier than it looks.
Assuming that you have a great eCommerce business platform, it is feasible to incorporate a loyalty plugin to deal with all the data without changing the layout of the website.
You can likewise depend on the assistance of loyalty programs that offer the most vital elements for this kind of methodology.
Stand out from the competition
To stand out in the competition is an undeniably troublesome job for eCommerce business owners. While purchasing choices are expanding, buyers are turning out to be increasingly demanding. Beyond low cost and item quality, they search for brands that know how to speak with their target group and esteem the relationship.
A loyalty program is a decent choice because other than making the brand stand apart from the opposition, it takes the consumer closer to the organization and offers monetary advantages for both the players.
Which Loyalty Program Option Will Work For You?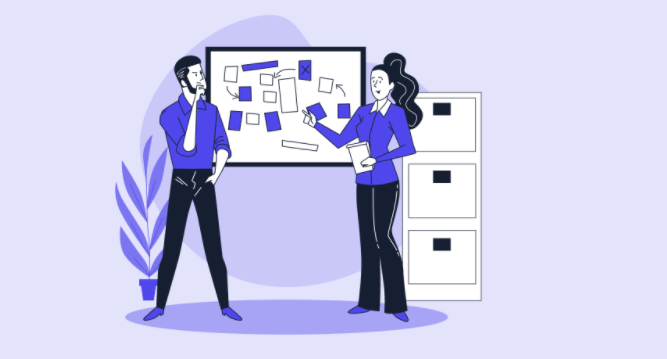 Loyalty Points system
One of the most renowned loyalty programs rewards is Loyalty Points. Individuals can acquire points for many activities they perform on the online store. Like buying, leaving reviews, sharing, or enrolling. Maybe you spend more, you acquire more points.
It is the simplest way for consumers to be involved in your business and an amazing way for stores to track their conduct.
Tier loyalty system
Just like the Points program, the Tier Loyalty Program concentrates on making people purchase more and acquire greater rewards.
Whenever points need to be converted to different forms like an offer, this program will show shoppers the reward details for each level.
Fee-based loyalty system
True to the name, you will gain what you pay for. After paying, clients are provided with extraordinary rewards like free delivery, early alerts, or offers.
Generally, the individuals who pursue these paid programs do a ton of shopping and the charges incurred are nothing with what they get back in the long haul.
Cash-back loyalty system
This program is also quite similar to the Points Loyalty Program. Instead of receiving points, you are offered coupons or cashback to utilize later.
This assists you with expanding the transaction from purchasers since they consider them as incredible deals and are up for it!
Coalition loyalty system
A coalition program is a mix of various businesses to offer rewards and share customer information. This program is preferred since people can get extra rewards from various brands.
This program works depending on loyalty to the program rather than the stores.
Best Practices for a successful loyalty program
Essential To Brand Your Loyalty Program
Loyalty programs that are not branded aren't noteworthy for people. Guarantee you use brand shades and details and provide an entertaining name to your loyalty program that also matches the items you sell. This will make sure a superior and exciting experience for your loyal customers.
Concentrate On Your Customers
Having a loyalty program is your opportunity to show your clients that you care about them. Your loyalty program shouldn't be completely about your items, however, about the ways that clients can bond with you.
Provide them with an array of ways to gain and reclaim points so they have reasons to return.
Let It Be Simple
Your loyalty program shouldn't be complicated. Indeed, it's better when it's basic. The more complicated your program turns into, the more the individuals will stay away from it.
Make acquiring points basic and easy enough that anybody can do it, and don't make redeeming points excessively hard.
Use a Trustworthy Loyalty Program Tool
While adding any applications to your online business store, you'll need to utilize reliable ones to free yourself from trouble. Constantly do your examination on what's accessible for you.
Each loyalty program tool offers something different from its competitor. From implementation, offers, to design, you will need to conclude what type of loyalty program will turn out best for your business.
Measure Your Success
Look for customer feedback and ways of upgrading your present program or making a completely advantageous loyalty program.
Make It Rewarding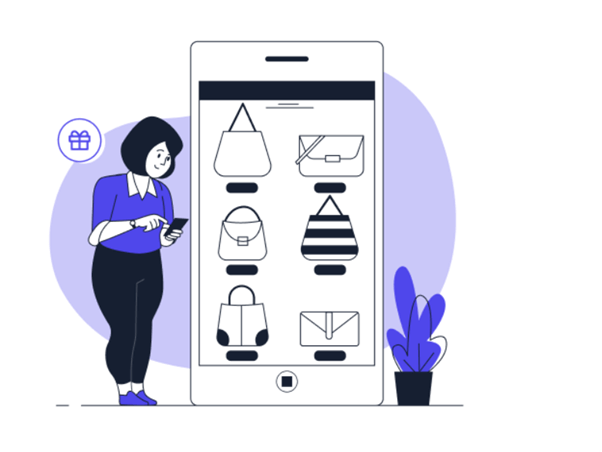 The loyalty plan has to be rewarding and guarantee that customers are aiming at something they need. There could be a wide range of reward prizes – like discount vouchers, selective offers, and utilizing your points to purchase more – so pick something that works for your plan of action.
Market Your Loyalty Program
Nobody will join your loyalty program if they don't realize it exists. Running promotional drives will expand loyalty program awareness and possibly urge new shoppers to attempt shopping at your store as well.
Possibly the main phase to making a loyalty program is the site design and landing pages that urge individuals to join, you'll have to utilize advertising to make them aware of the program you've made.
Personalization
Personalization is one of the significant aspects of promoting your loyalty program. It can assist you with multiplying engagement rates by guaranteeing that all clients are glued to your program and feel like they are part of your organization.
With personalization in messages and landing pages, it is simpler for individuals to engage with your products or services personally.
Email Marketing
Create an email campaign to acquaint clients with your rewards program and incorporate steps for achieving these benefits. Feature the prizes that they can get using convincing product pictures and wonderful email layouts.
Showcase Rewards On The Main Page of Website
The highlights of loyalty programs are the rewards and motivators. The main page of the website can incorporate a section for the points customers need to gain and their respective rewards. This will remind the watchers to join the loyalty program.
Keep It Going
It is a well-known fact that loyalty programs are compelling promotional tools. Clients gain more significance each time they shop, and you benefit from their recurrent business.
They increment growth, assist with holding clients, and work on your brand's image.
Therefore, if you haven't got a loyalty program into your advertising strategies, you might miss the outstanding and simplest tools accessible for the accomplishment of your business.
You need a powerful and adaptable eCommerce platform for a loyalty program to be an effective part. Here is how you can set up an eCommerce Loyalty Program.
Identify your goals and KPIs
Determine the actions you need to reward
Determine the rewards you need to offer
Determine the kind of loyalty program to run
Spot an appropriate loyalty program plugin
Welcome clients to join the program
After your loyalty and rewards program is set up in your eCommerce store, it has just started. You need to constantly screen, break down, and update your loyalty program depending on your customer's input and information accumulated.